Freewallet Family of simple and secure wallets
Freewallet Family of simple and secure wallets
Store and manage digital currencies with ease in the smart and beautiful mobile-first cryptocurrency wallets developed by Freewallet.
Looking for a mobile app?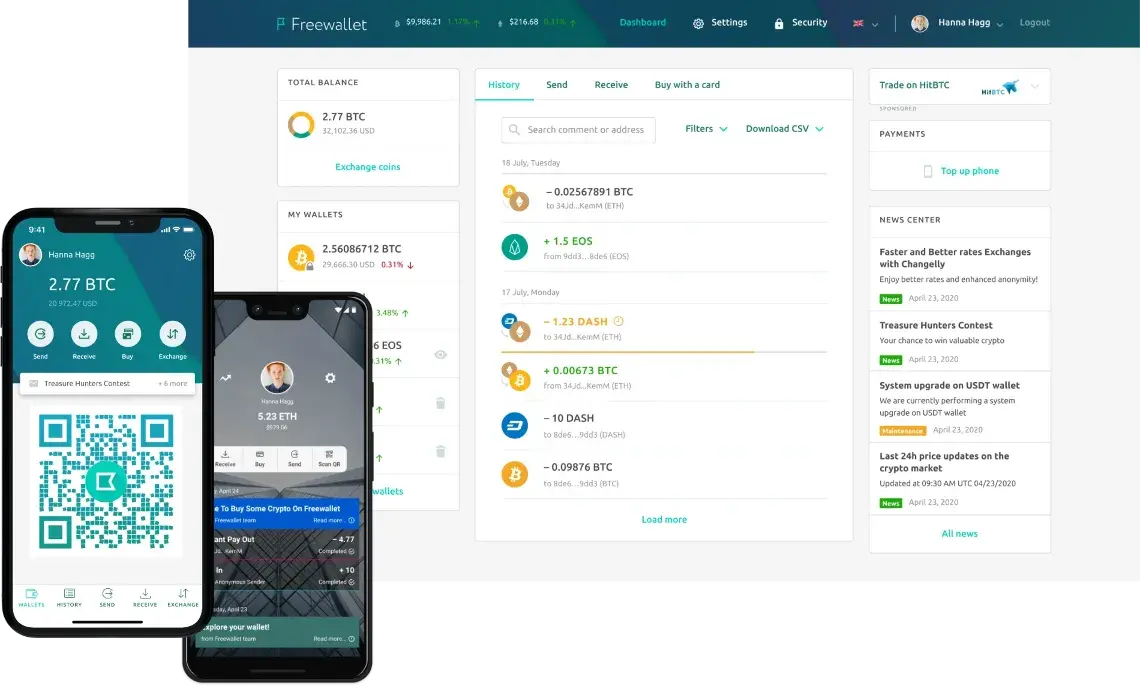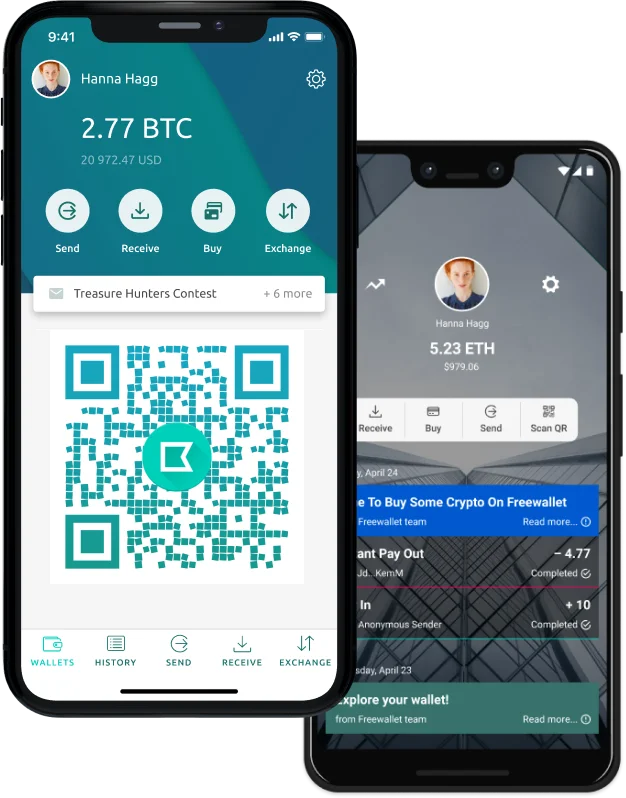 Buy cryptocurrency with a credit card on Freewallet
Get your cryptocoins in your wallet without any risks and p2p negotiations. Buying cryptocurrency is easy and instant:
Choose currency
Enter the sum in USD or EUR


You may be asked to provide some information about yourself — that is our payment provider's requirement.

Fill in cryptocurrency address
You got your crypto on your balance!
We also support:
Why Freewallet?
Freewallet is a guide to the crypto world created to simplify crypto specifics and make access to coins easier. The Freewallet Family includes dedicated wallets for 100+ popular cryptocurrencies available on Android and iOS, as well as a Multi-currency wallet app with a web interface.
Built-in exchange for 100+ different cryptocurrencies
Instant and fee-free transactions within Freewallet
Interface translated into 13 languages
Multi signature confirmation for each transaction
Limits per day/week to help minimize the risk of theft
Coins are held in a cold storage
2FA, pin-code and Fingerprint support
Freewallet: Crypto Wallet
A perfect place to send, store and manage your cryptocurrency portfolio:
BTC, ETH and 100+ other cryptocurrencies in one wallet available as an Android, iOS and web app.
Free transfers between Freewallet users.
Range of 4 Bitcoin transaction fees for fast or cheap transfers.
Top up mobile phone from your wallet.
Buy BTC, BCH, ETH, XRP, XLM, BNB, TRX and LTC using VISA or MasterCard. We also accept all major credit and debit cards, and some pre-paid and virtual cards.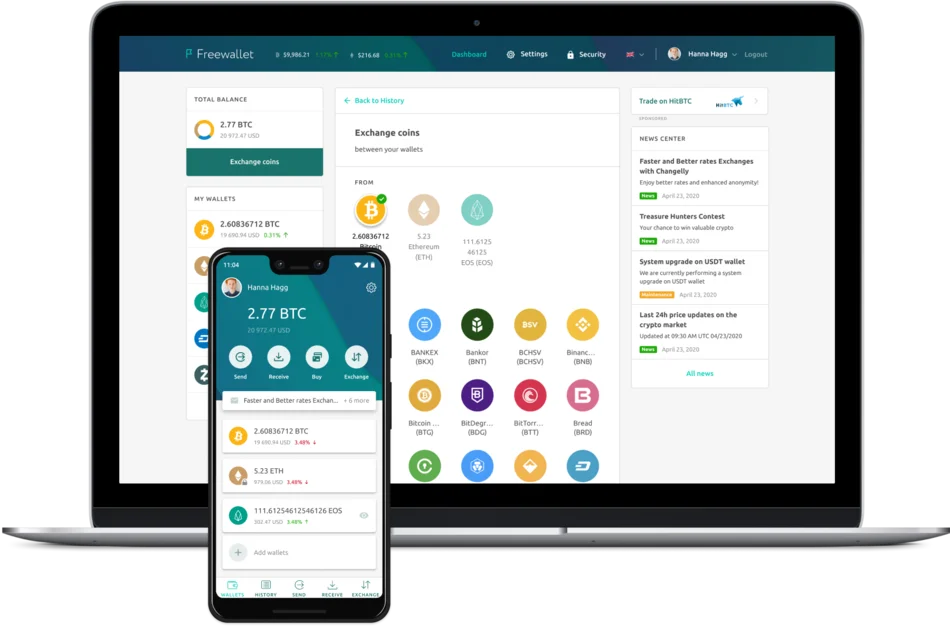 What customers are saying about us
Since we launched our first wallet in 2016, the number of Freewallet users has risen to 6,000,000+. We've been supporting them for all these years and doing everything we can to improve their crypto experience. We care, that's why they love us.
So, here's what they've had to say about us:
Mohd Raffi
⭐️⭐️⭐️⭐️⭐
My crypto still save and many update from developer. Almost 4 years with freewallet. Good job freewallet team. Keep it up.
Freewallet: Crypto wallet, Android
Armine Avetisyan
⭐️⭐️⭐️⭐️⭐
All features I need is in one app. That's great! Easy to buy and exchange. Keep on going ahead guys! Just improve your app and it will become one of the best wallet apps ever!
Freewallet: Crypto wallet, Android
Johnny Wu
⭐️⭐️⭐️⭐️⭐
Customer support responded lightning quick and resolved my login issues.
Bitcoin, Ethereum, Zcash wallets and many more
Not a fan of complex multi-currency products? Try any of our single-currency apps for authentic mobile experience.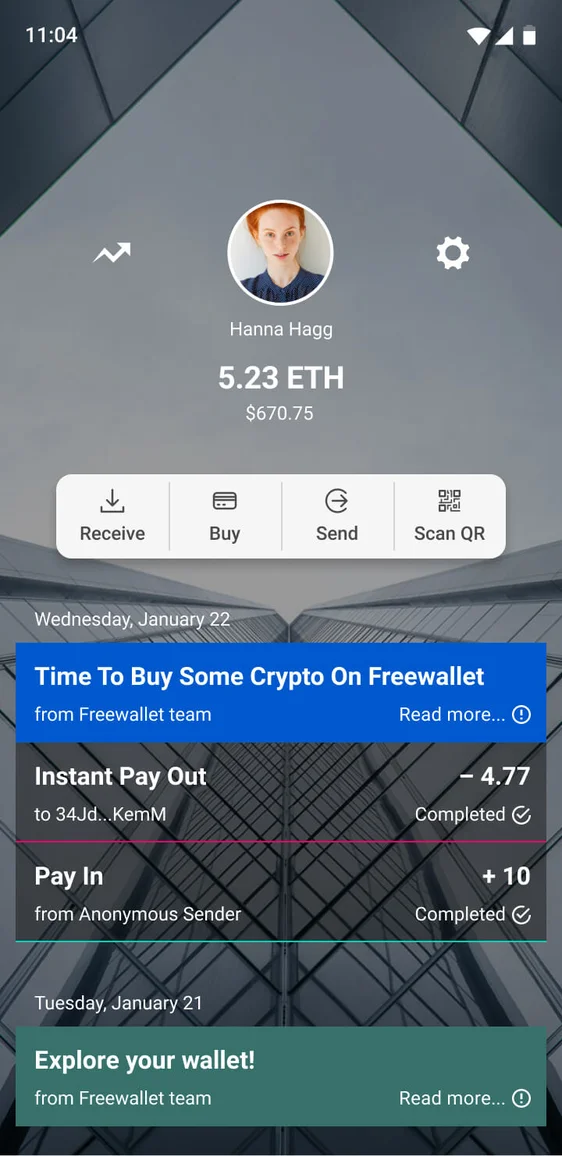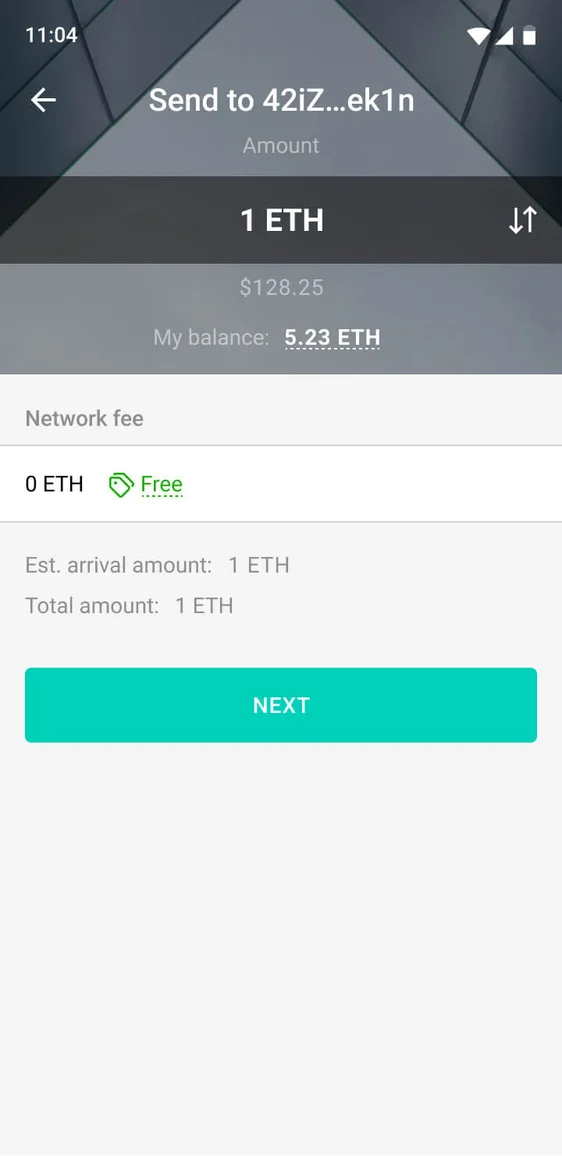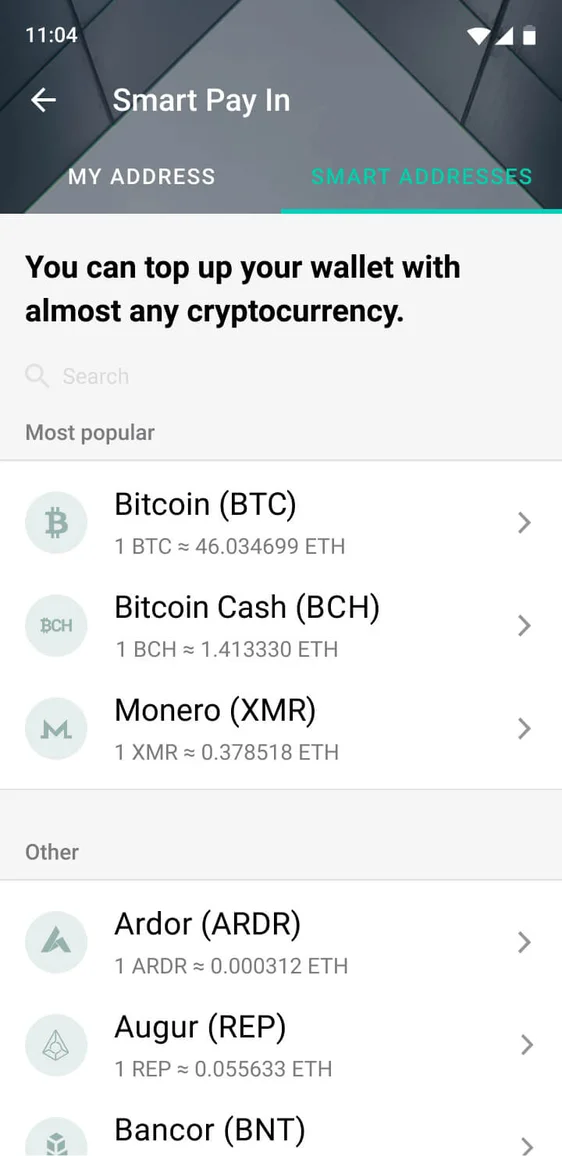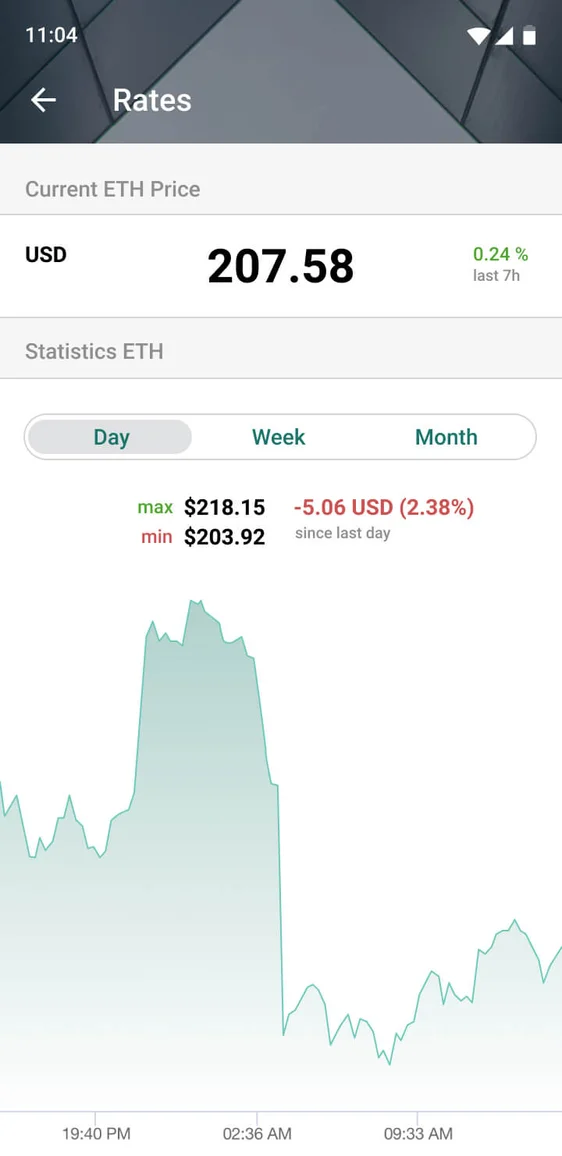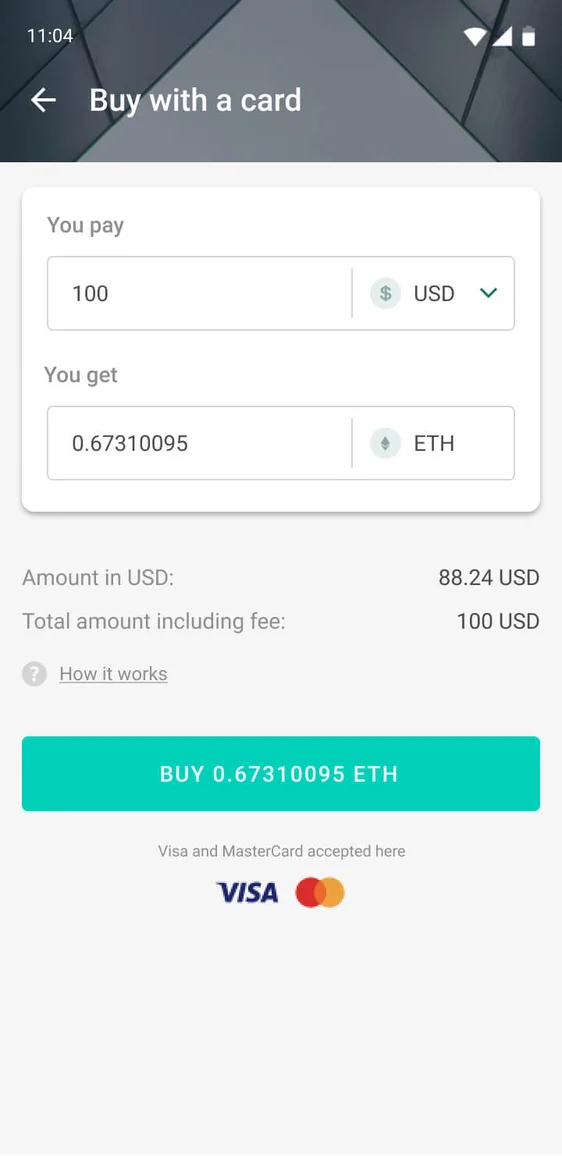 What are the benefits of Freewallet: Crypto wallet?
Some non-custodial wallet
Freewallet: Crypto wallet
Registration
Email or social media account required.
Private keys
Customers owns their private keys. You have full control over the funds. But also you are the only one responsible for your funds. It means that you lose everything if you lose the keys.
Private keys
Сustomers' private keys are kept by Freewallet. Lost private keys or mnemonic phrases don't mean lost funds. Your account can be retrieved via your email like on any other service.
Right to make a mistake
You can not cancel a transaction or return funds once they've been sent.
Right to make a mistake
We can back you up in case of a mistake. Of course, we can't make anything happen with a snap of the fingers. It is always a matter of time, effort, and resources.
Transfers between users
You need to pay a processing fee every time you send a transaction. The more you pay – the faster the transaction will be performed.
Transfers between users
You can instantly make a transaction to other Freewallet users absolutely free of charge, thanks to sidechain technology.
Automatic backup
No backup required, just contact the support team.
Freewallet Family
Choose your Freewallet now. That's all it takes to start using cryptocurrencies.
Crypto wallet
Store, send and receive 100+ cryptocurrencies
Download
Bitcoin
Your digital treasury
Download
Ethereum
The second-biggest cryptocurrency
Download
Monero
Secure, private and untraceable currency
Download
Dash
Digital cash you can spend anywhere
Download
ZCash
First open permissionless cryptocurrency