Explore new opportunities with Freewallet
Store and manage digital currencies with ease in the smart and beautiful mobile-first cryptocurrency wallets developed by Freewallet.
Fill in the form
Merchant tool
Coming soon
A tool for accepting cryptocurrency payments for e-commerce. Your clients will get an additional payment option that allowed them to utilize their crypto-currency on online services (video platforms, gaming, online stores, etc). You will be provided with a dashboard showing you all the information about your orders: amounts, frequency, and currencies.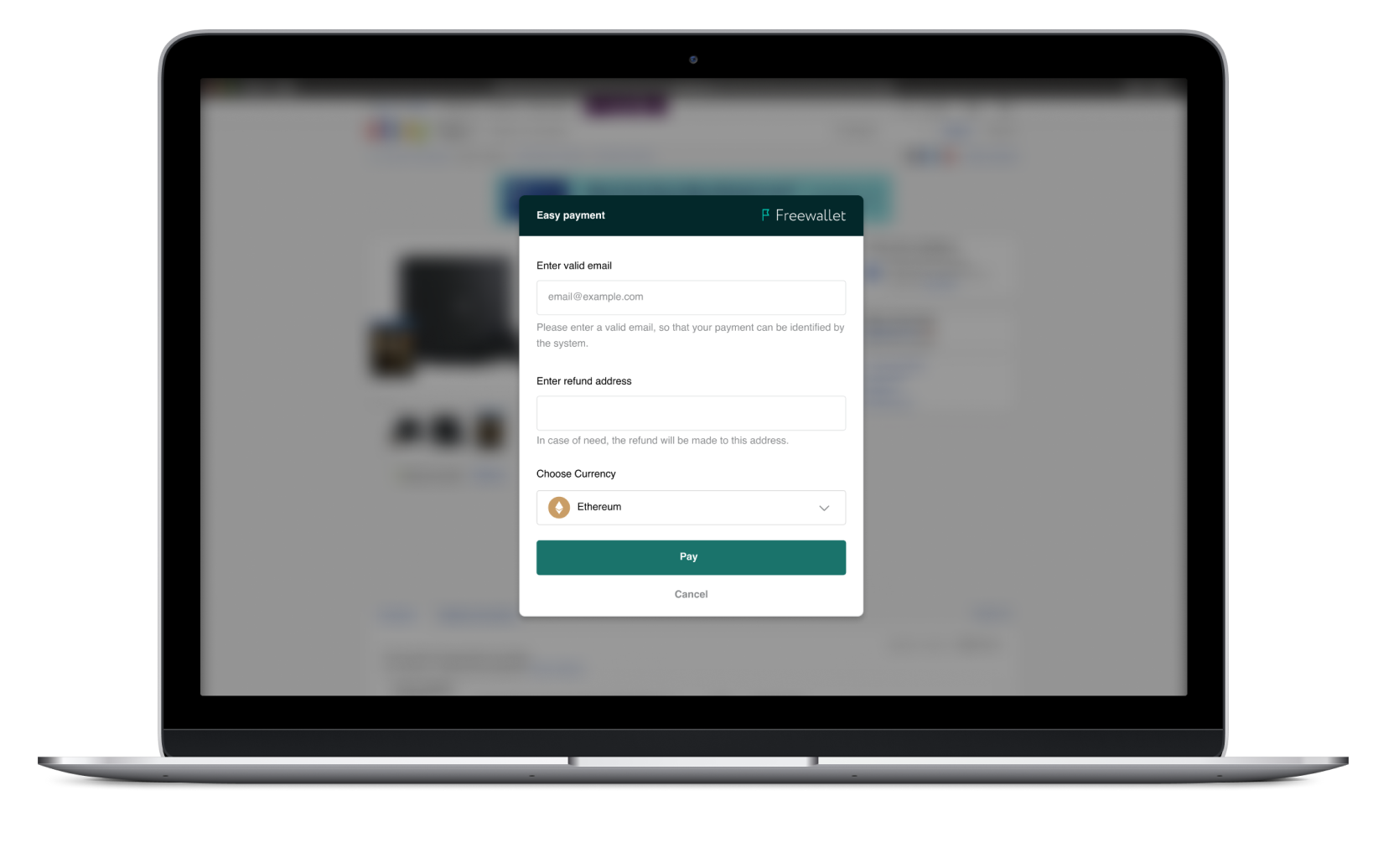 More opportunities for your business
White label custodial wallet

Freewallet will provide your company with the technological platform necessary to launch your own custodial wallet in no time. We will share our expertise in user experience and blockchain technology and assist you at all steps in the process.

Token Swap

If you're planning to switch from tokens to coins, Freewallet is the wallet for you. Freewallet users are provided with effortless conversion without any additional moves. Meanwhile, all customers assets are secured in safe storage.

Asset custody service

Coming soon

Freewallet will provide cryptocurrency asset custody for institutions in a secured cold storage with a great support structure. Freewallet will also act as a reliable mediator and secure your deal when trust is not on the table.

We ensure the safety of your assets with our 3 years of Freewallet experience and external auditing in compliance with EU crypto legislation.
Coin & token listing 
in Freewallet Crypto wallet
Expand your audience with 3 mln Freewallet users by having your coin or token available in our Freewallet Crypto wallet. Freewallet users will get easy access to your tokens on our web platform or iOS and Android apps. Our integrated cryptocurrency exchange provides users with one-click purchasing for over 50 cryptocurrencies.
Try Freewallet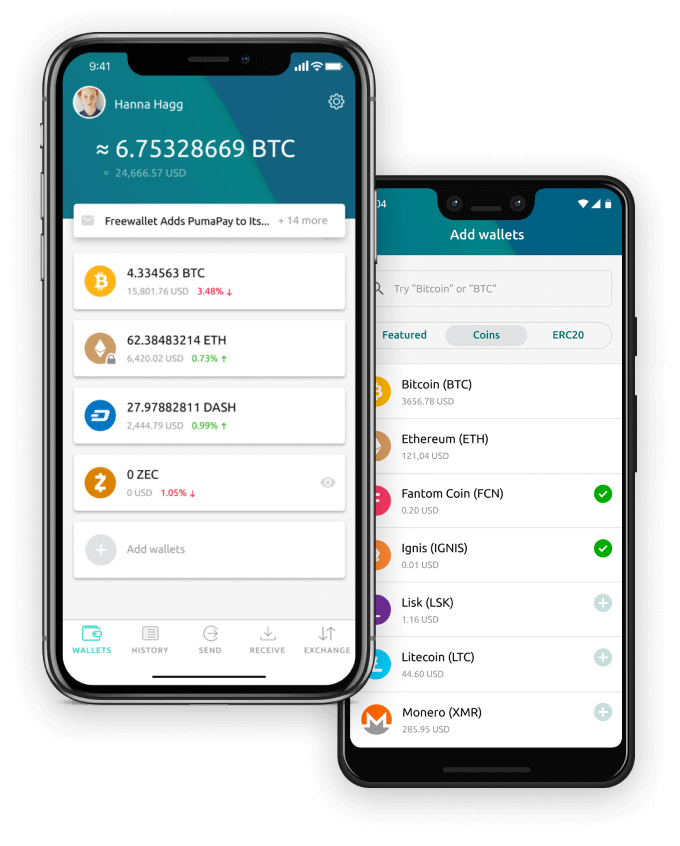 Fill in the form
Don't worry, we answer all enquiries. We'll contact you within 2 business days via the email provided in the form. For urgent issues, please contact [email protected].
Thank you!
Your enquiry has been successfully sent.
About Freewallet
Freewallet is a crypto wallet company that has developed and manages a range of multi-currency and single currency wallets with built-in exchanges for the web, iOS, and Android devices.
The Freewallet family includes:
Freewallet Crypto wallet (iOS, Android, and web version), capable of holding a total of 50 cryptocurrencies including Bitcoin, Ethereum, Litecoin, Dogecoin, Monero, and Bytecoin in one place
30+ individual mobile app wallets each tailored to specific coins
Freewallet Lite (an HD-wallet on iOS and Android).