Certaines choses que vous devez savoir sur l'achat de Bitcoin en ligne
Vous devez suivre certaines règles pour échanger de la monnaie fiduciaire contre des crypto-monnaies sans risque et sans aucune négociation p2p. Ces règles garantissent que vous obtiendrez Bitcoin en ligne le plus rapidement possible.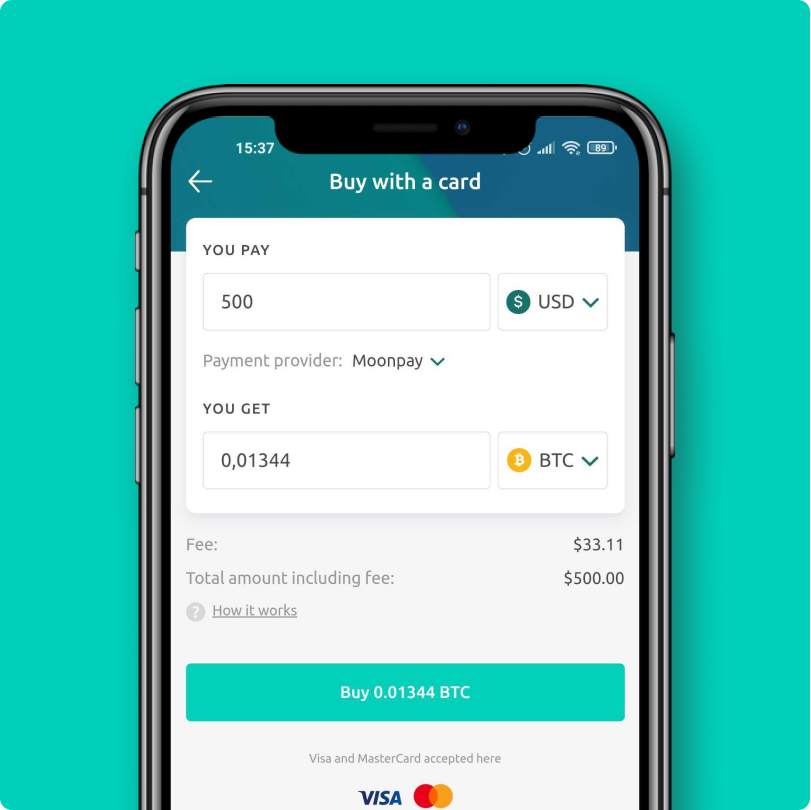 Payment providers
When implementing the function of buying Bitcoin, we use the services of payment providers. Depending on the provider, some of the steps in the buying process may differ. The payment providers we work with are Simplex and Moonpay. If you use the widget above to buy Bitcoin, Simplex will be the default provider. If you prefer to buy Bitcoin in the wallet, via web version or mobile multicurrency wallet / Crypto wallet version, you can choose between Simplex and Moonpay. For the dedicated Bitcoin wallet, the default provider is Simplex.
Below you can see the practical differences between Simplex and Moonpay
Freewallet + Simplex
Freewallet + Moonpay
Commonly used cards
Accepts most credit and debit cards issued by VISA and MasterCard, as well as some virtual and prepaid cards. Please note that in some cases banks may decline transfers due to internal rules.
Limits
20000 USD per day, 50000 USD per month. The minimum amount is $50
Limits depend on the account level. You can

read more here

Fees
The overall fee for transactions is 8%, minimum $1
Verification

Credit card info
Phone number & email
Passport or ID Card or Driver's License
Selfie with your document

3 different levels of verification. You can

read more here

Geography
We support 36 FATF member countries including the USA, UK, Germany, France, Russia.

The service is not available in Algeria, Bangladesh, Bolivia, Cambodia, China, Ecuador, Jordan, Kyrgyzstan, Macedonia, Nepal, Nigeria, Taiwan, Thailand.