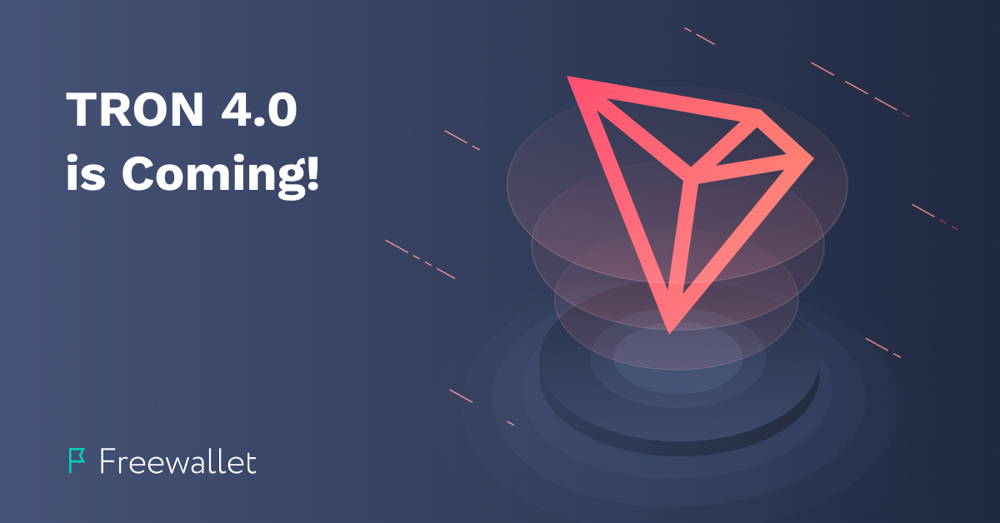 The creator of the Tron (TRX) altcoin announced an early transition to version 4.0 of the blockchain. The network will receive anonymous crypto transfers, atomic exchanges with other blockchains and a set of template applications for creating enterprise applications.
TRON is currently based on Odyssey 3.7 software. The latest version was released on March 17th.
With the release of Odyssey 3.1 in October 2018, Sun announced that the upgrade would make his platform "200 times faster than Ethereum and 100 times cheaper than EOS." In his Tron 4.0 Twitter announcement, Justin Sun does not name the timing or specific parameters of the promised transaction acceleration. However, immediately after the announcement, the TRX rate rose 5% from $ 0.0149 to $ 0.0157.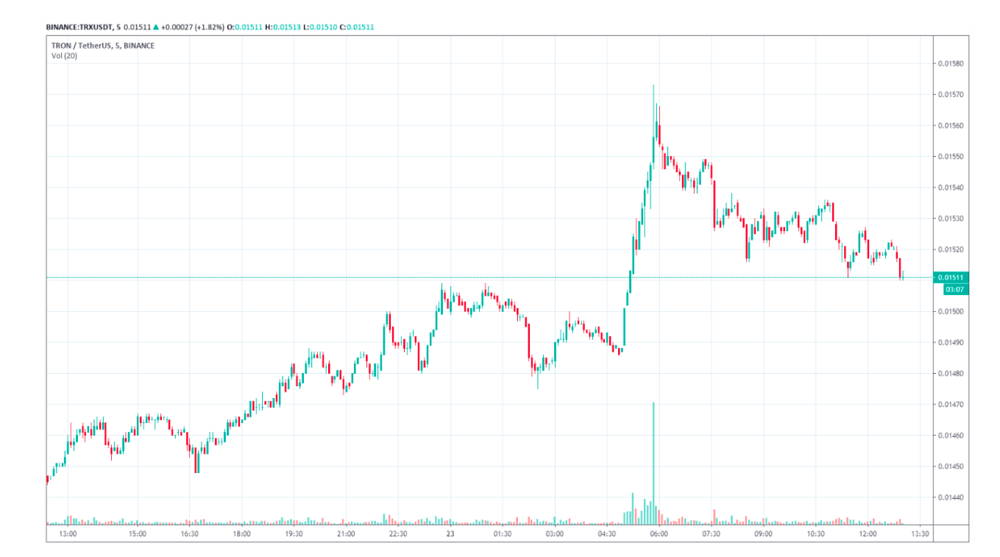 At the same time, TRX is slowly but surely losing ground on the market. Currently, it is the 17th largest asset with a capitalization of about $ 1 billion. However, at the beginning of the year, Tron was placed at 11th position.
Shortly before the announcement, the "Whale Alert" service recorded 8 transactions with the withdrawal of 333.248.461 TRX each from the Sun-controlled Poloniex exchange to an unknown wallet. The total value of the withdrawn TRX was about $ 40 million.

Earlier it became known that the developers of the TRON blockchain project are preparing an update, with which users will have the opportunity to carry out private transactions.
"TRON developers have launched a privacy feature that is the key to secure transactions and a second level extension that has been activated in the test network. Anyone can release tokens in the TRC10 and TRC20 formats with increased privacy in the future, but they will not have backward compatibility. Existing tokens, such as TRX, BTT and WIN, will not be able to support these functions, and their transaction registers will remain public, " said Justin Sun.
In December, TRON cryptocurrency developers were about to start beta testing anonymous transactions. The developers explain that they will use the results of the second stage of a similar procedure in the ZCash cryptocurrency.
It is also worth noting that Poloniex can become a validator in the TRON blockchain project system.
One of the most important characteristics of any crypto asset is the exchange rate and blockchain capacity. Despite all the updates, the goal of any cryptocurrency is to become lighter, faster and more capacious. 
However, not all services can afford the support of high-speed exchanges. Nevertheless, the leader in the high-speed exchange market is Freewallet, which can exchange TRON, Ethereum and other assets for any other cryptocurrency within one minute and without blockchain fee. You can try to exchange these assets by downloading the application on iOS or Android, or using the web version. Share your experience in the comments below.