Ideas for Thanksgiving and Christmas gifts
Freewallet is gradually expanding the range of its add value service by launching more helpful features for crypto owners. Recently, the company has released a new awesome feature that easily transforms your cryptos into goods! With Freewallet, you can buy gift cards with ANY cryptocurrency.
Here come gift cards!
300+ established global brands: Amazon, eBay, iTunes, and many more make their gift cards available for you online. Just open the catalog in our app and make your choice. A purchase takes a couple of clicks, after which you receive it to the email address tied to your Freewallet account. You can buy cards from both online and physical stores.

The sets of available goods are truly impressive and diverse: Beauty & Lifestyle, Booksellers, Department Stores, Electricals, Entertainment, Experiences, Food & Drink, Home & DIY, Jewellers, Leisure & Sports, Men's Fashion, Supermarkets, Toys & Games, Travel, and Women's Fashion.
Feel free to sort out the cards by popularity or in alphabet order, as well as to show options from all countries or specified locations. The value range spans from $1 to $100.
Available Brands & Countries
Some of the brands whose cards can be purchased on Freewallet are Amazon, Adidas, AppStore, Burger King, Gap, Google Play, Hooters, iTunes, Uber Eats, Domino's, eBay, Nike, Arcadia, Decathlon, Foot Locker, Global Hotel Card, Inspire Travel, Papa Johns, Pizza Hut, Primark, Starbucks, Taco Bell, Target, The Body Shop, Ticketmaster, Topman, Topshop, TripGift, Virgin Megastore, Uber, Ray-Ban, Walmart, and Zalando. Gift cards are issued by the stores of 38 countries. But that's not the limit – more cards will come!
Mobile: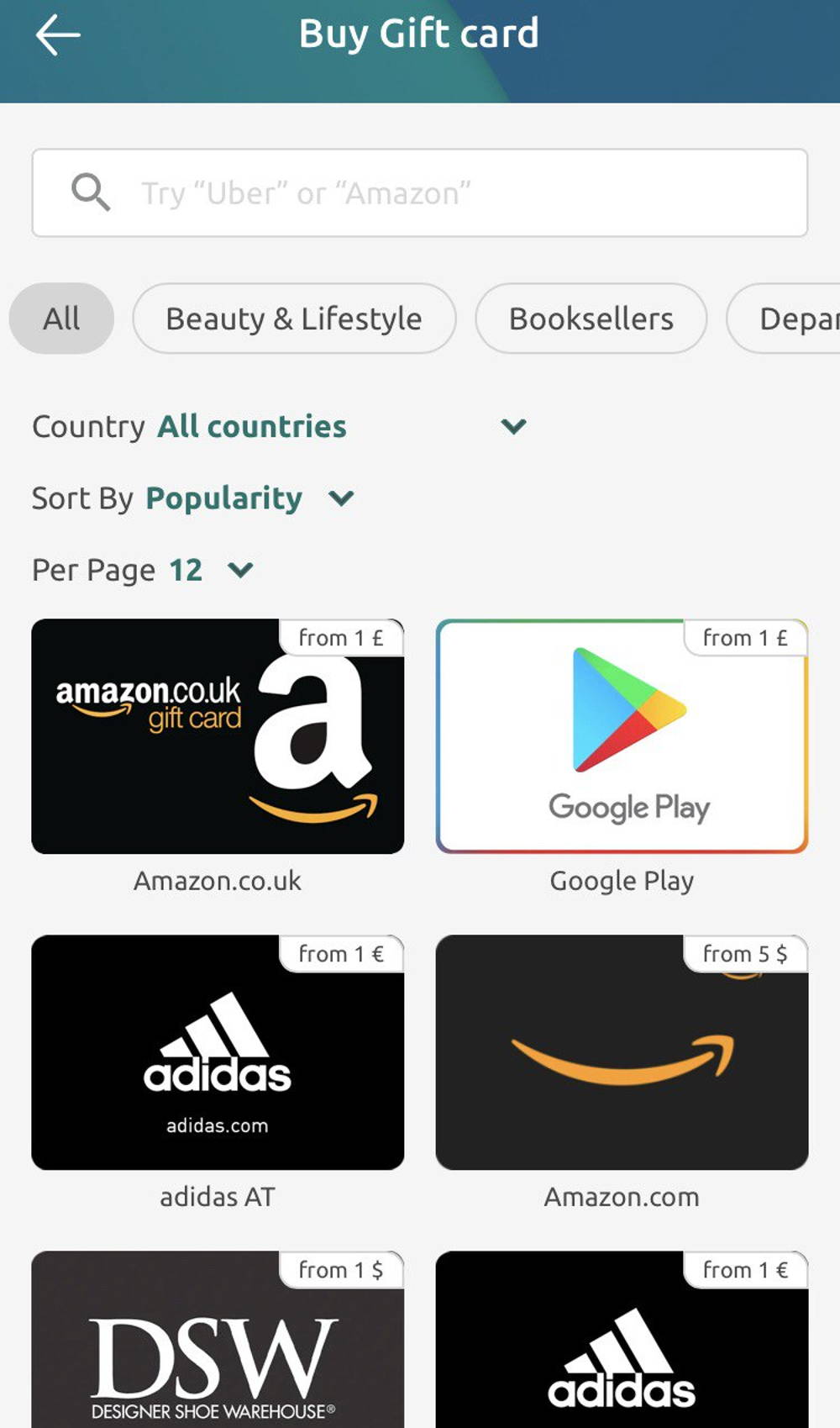 Web: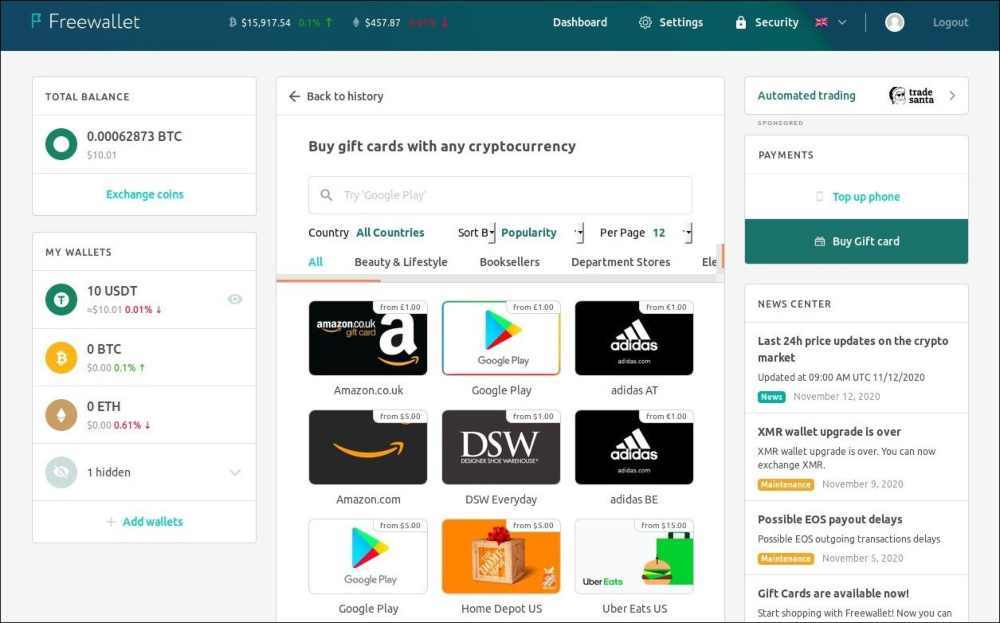 Characteristics of Gift Cards
Duration
Every card has its own expiration period. For example, a gift card from Amazon will expire only in 120 months after its purchase. It means that the card can be used for 10 years! Clearly, other cards may have a shorter lifetime. A gift card from Nike has a 2 years' validity period, which is also a solid limit.
Value
Each gift card has its financial value. To check out the terms and conditions applied to each card, please click on the bottom link of each card's profile. This link will open a brief document, specifying the redemption terms for a card set by the issuing store.

What to consider
Please make sure the gift card of your interest is applicable in your region. For example, if you buy an eBay gift card, you guarantee that you have a US-registered eBay account, a PayPal account, and the shipping address in the USA. All these conditions are mentioned in the description to an eBay gift card on the Freewallet website user area or app.
How to Buy a Gift Card?
Buying a gift card on Freewallet is an effortless process. If you don't have a Freewallet account yet, then you will need to create one. To get started on this platform, please specify a valid email address and verify it. The email address is required for receiving a card even if you sign up for an account using a mobile phone number, Facebook, or Gmail. Then set and confirm your PIN code for our app as prompted.
Mobile: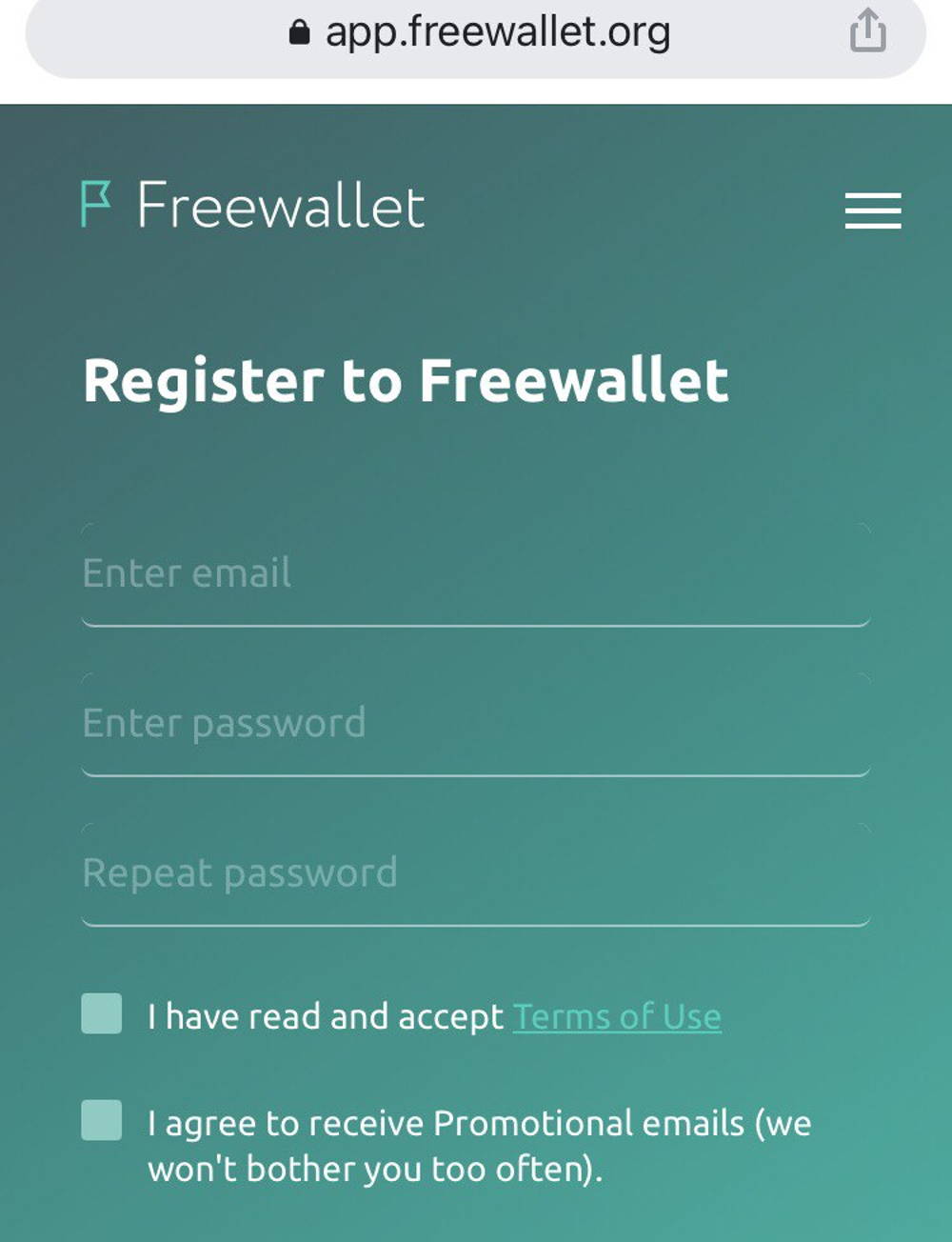 Web: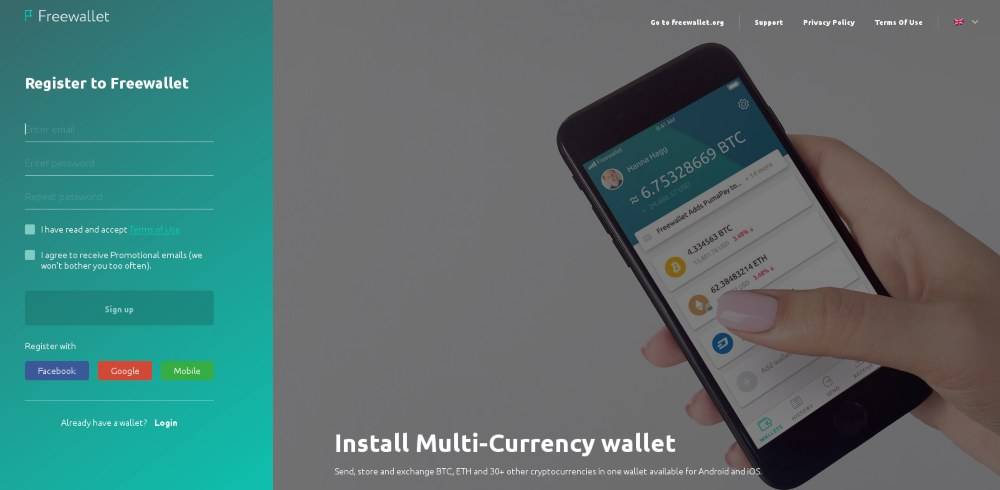 We always recommend our users take advantage of extra security layers offered by Freewallet, such as the 2-factor authentication.
Mobile: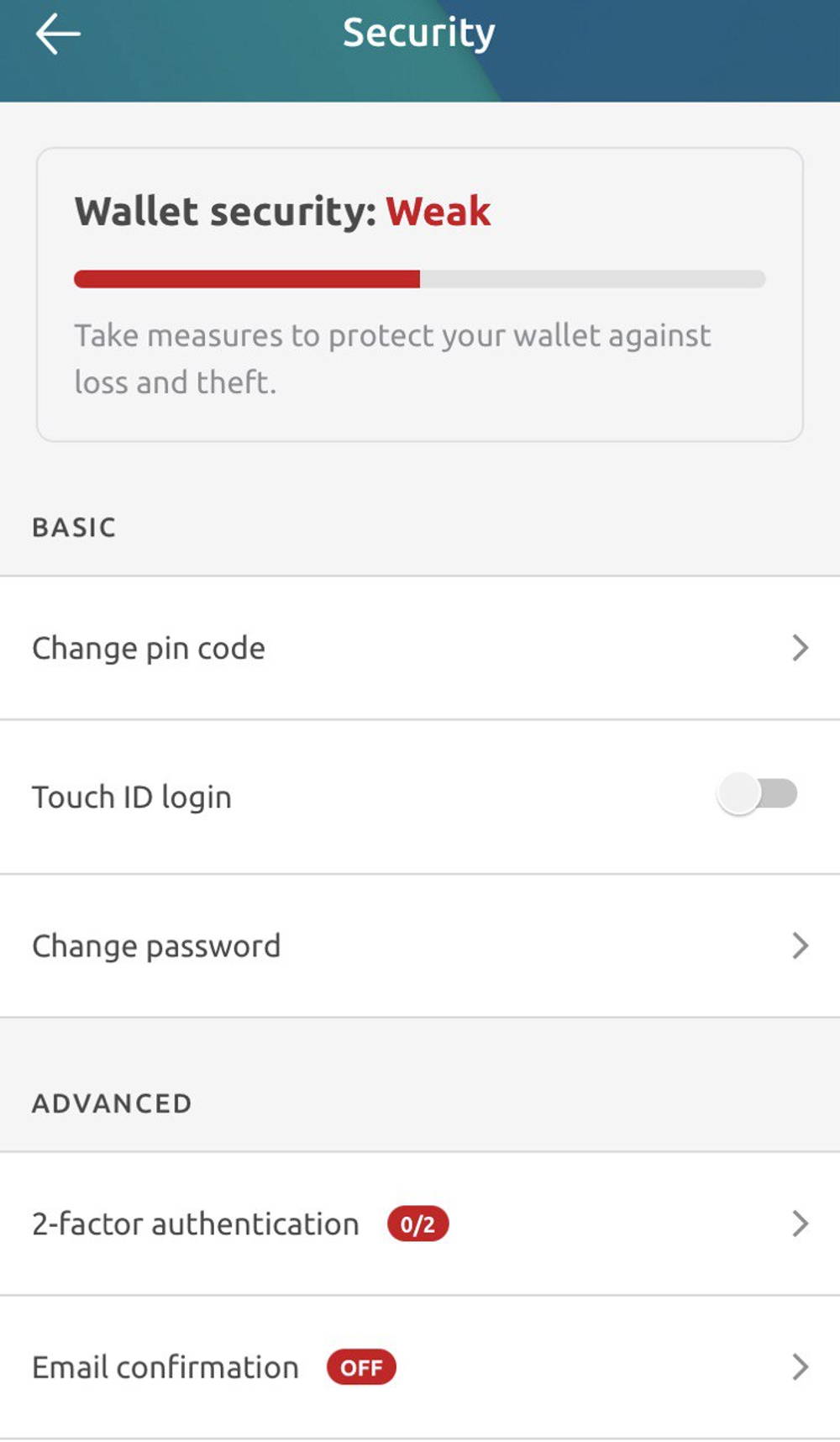 Web: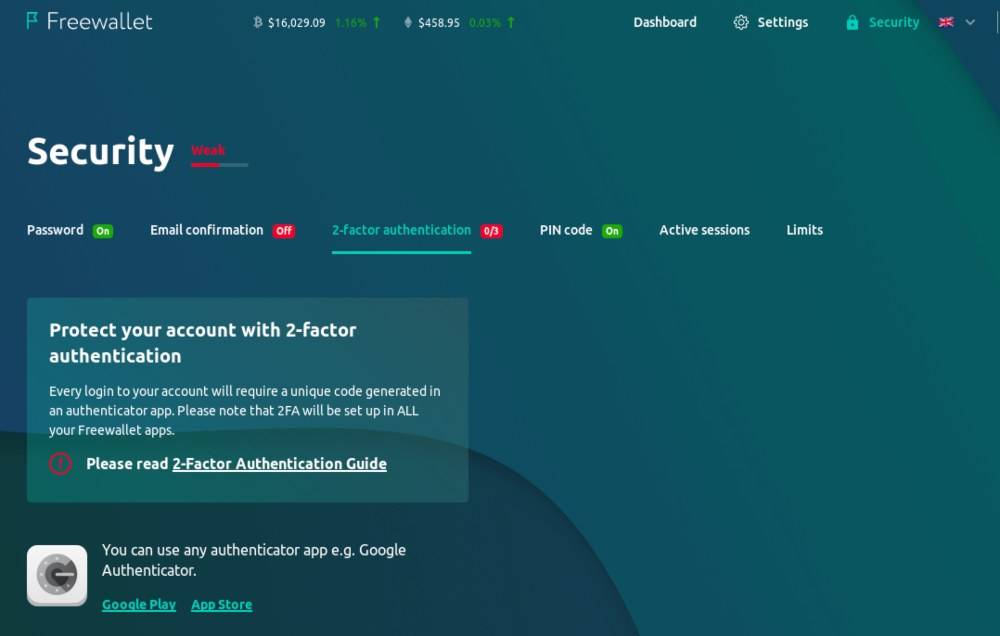 When registration is over, fill in your account with some crypto balance that will be enough for buying the gift card of your choice.
Let us remind you that Freewallet supports a big variety of cryptocurrencies including Bitcoin, Ethereum, Tether, Bitcoin Cash, Ripple, Litecoin, Bitcoin Gold, Dogecoin, Zcash, Monero, Dash, EOS, and many others. The overall number of coins supported by Freewallet is over 100.
To send coins to your Freewallet account, make sure to generate a wallet address via the 'Receive' tab and send coins to this address. The money will reflect on the Freewallet account.
Mobile: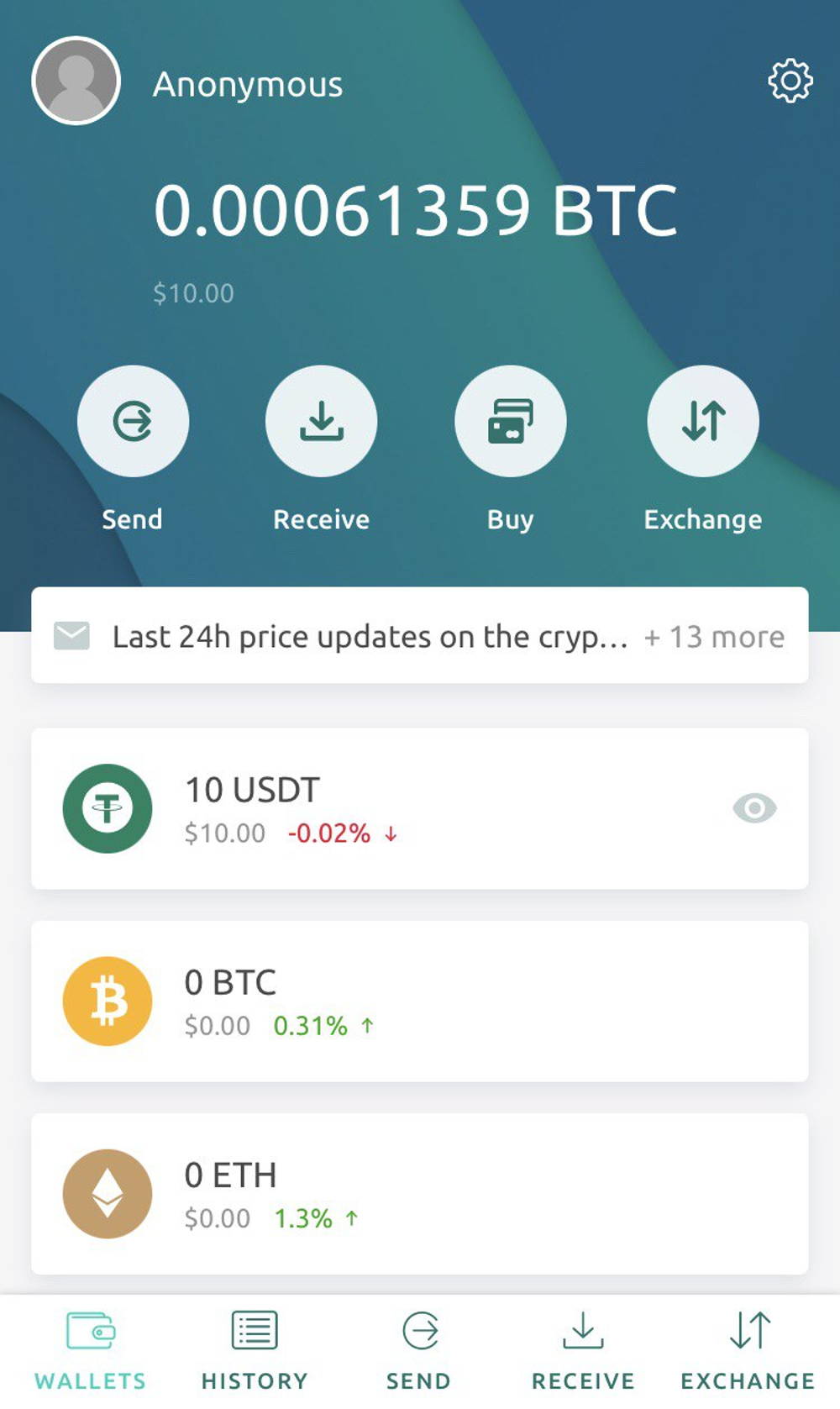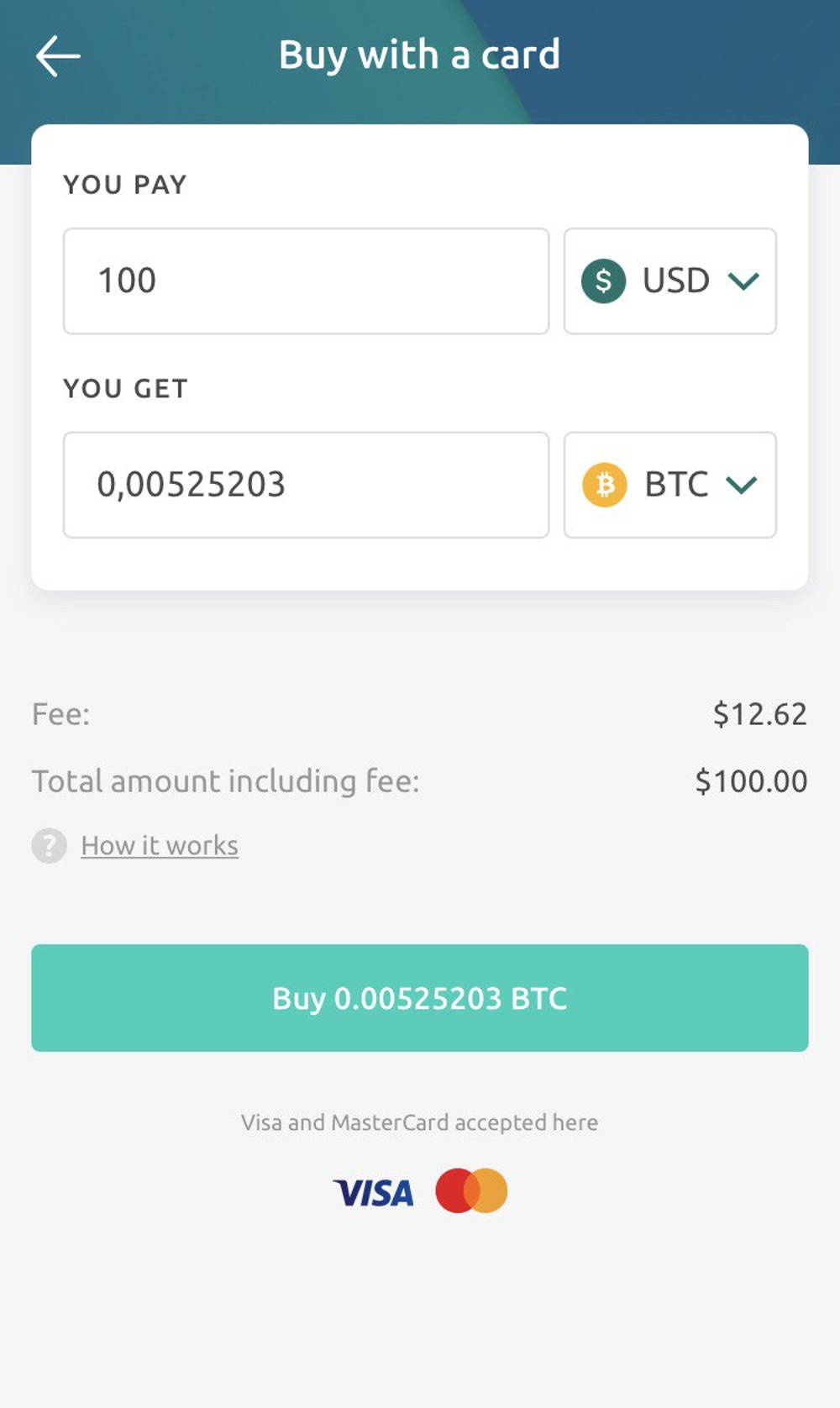 Web: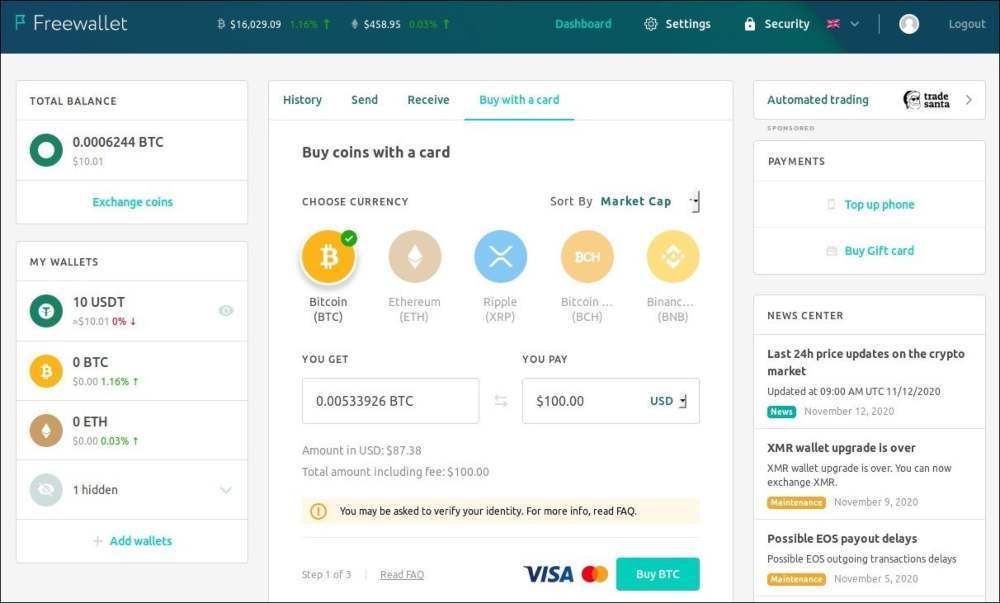 Haven't got any crypto savings? You can buy coins via Freewallet. When crypto arrives in your wallet, feel free to spend this balance to buy gift cards.
Mobile: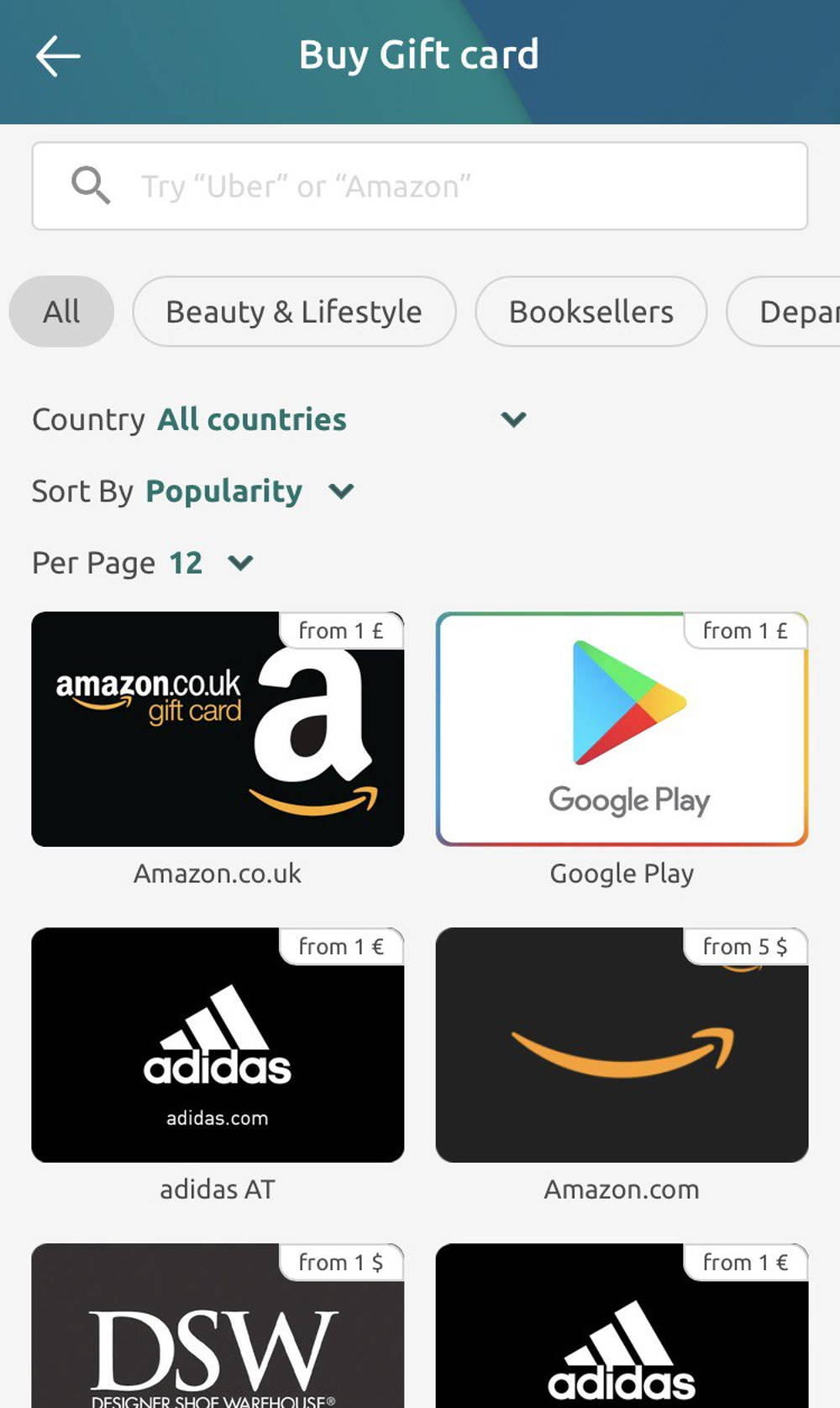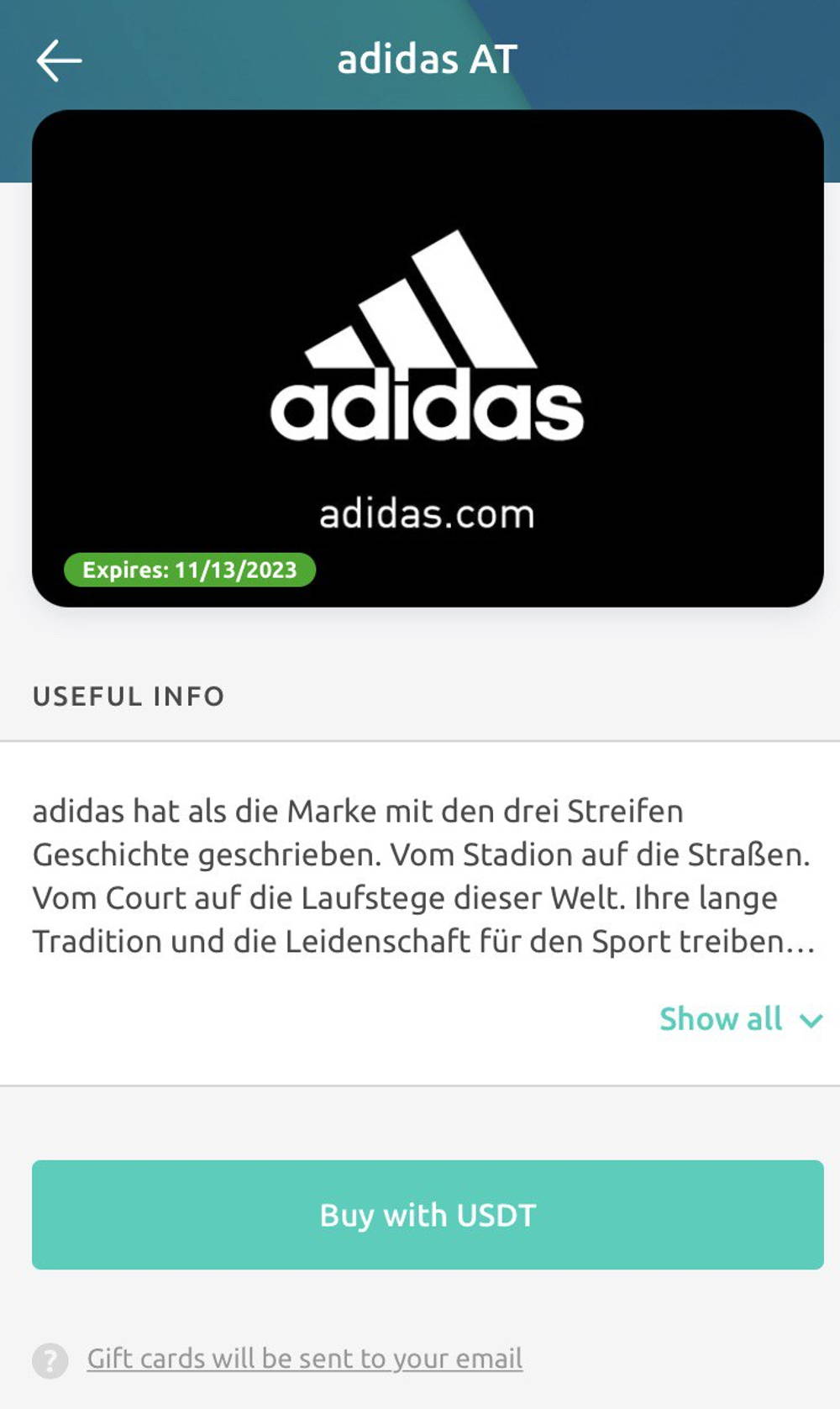 Web: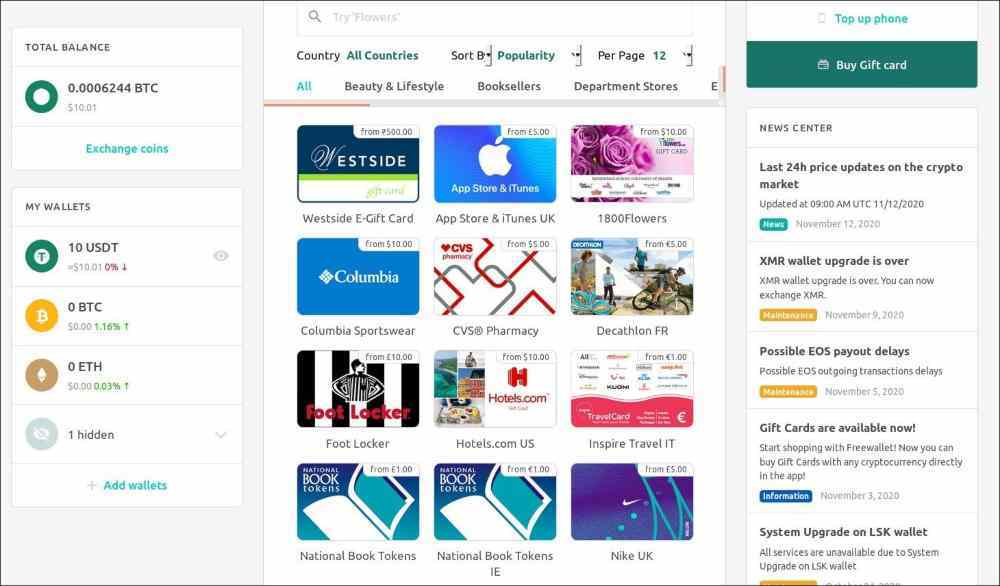 To buy a gift card in the Freewallet Multi-coin mobile app, go to 'Send' and tap on the 'Buy Gift card' option.
If you are logged onto the Freewallet web wallet, just click on the "Buy Gift" card button in the PAYMENTS section (right under the Top up phone button).
The next step is to choose a gift card. You'll then need to continue by clicking the 'Buy with any cryptocurrency' button.
Choose the value of the Gift card from the provided options and the currency you would like to pay with. Tap 'Withdraw'.
Check your inbox for your purchase order details.
Please note that all transactions are final. Not ready to buy gifts now? Bookmark our tips for the coming holiday season.
You also might be interested in the "Top up phone" and "Buy crypto" options.
---
---
Related
Stay tuned
By signing up for this email, you agree to our Terms of use and Privacy policy. We will send you promotional emails occasionally, but not often. We hate that, too.
Subscribe for weekly updates from our blog. Promise you will not get emails any more often.
Most Popular
Feb 17, 2021
---
Jan 13, 2021
---
Dec 9, 2020
---
Nov 18, 2020
---
Feb 4, 2020
---
New Posts
Dec 6, 2023
---
Nov 30, 2023
---
Nov 29, 2023
---
Nov 13, 2023
---
Nov 9, 2023
---
Stay tuned
By signing up for this email, you agree to our Terms of use and Privacy policy. We will send you promotional emails occasionally, but not often. We hate that, too.
Subscribe for weekly updates from our blog. Promise you will not get emails any more often.
Most Popular
Feb 17, 2021
---
Jan 13, 2021
---
Dec 9, 2020
---
Nov 18, 2020
---
Feb 4, 2020
---
New Posts
Dec 6, 2023
---
Nov 30, 2023
---
Nov 29, 2023
---
Nov 13, 2023
---
Nov 9, 2023
---