Ethereum or Ether is one of the most popular crypto coins among cryptocurrency miners. Ethereum mining is performed using the Ethash algorithm, which can be used using powerful graphics cards. To make mining of Ethereum profitable, you need to have the right equipment. Competent selection of equipment plays an important role, determining how beneficial it will be.
Things you should know before
If you are new to Ethereum mining, you should know several important things:
Ethereum Proof of Stake Update
Ethereum developers plan to upgrade to Proof Of Stake using an algorithm called Casper. This switch will make Ethereum mining impossible or greatly reduce the reward, so make sure you are up to date with the latest developments.
The good news is that this update applies only to Ethereum. Other coins using Ethash will not be affected, so your cards will still work correctly by mining other Ethash coins.
Video memory requirements
Video memory is another thing you should pay attention to before buying. Ethereum mining is connected with a special file called DAG (directed acyclic graph). Without going into details, a DAG is a file created every 30000 of Ethereum blocks. Since the DAG is stored in the memory of the video card, your video card must have enough RAM to load the DAG.
Because of this, you can only mine Ethereum with cards that have at least 4 gigabytes of video memory. However, this may not be the case for other Ethash-based coins. So if you have old 2-3 GB cards at home and you are new to mining, you can first try them on other coins.
Ethereum hardware requirements
Although the graphics card is perhaps the most important component in Ethereum mining, the hardware of your system must meet certain specifications. Here is what you should have:
Mining rigs for Ethereum require 4 GB of RAM.
A motherboard with enough PCI-e inputs is very important for your motherboard. If you are building multiple graphics cards, your motherboard must have enough PCI-e inputs to plug them in.
A riser for each card.
Frame to set up several video cards.
Reliable power supply. The capacity should be calculated based on the video cards you have chosen.
Reliable internet connection.
To learn more about building your mining rig, check out our article in the blog.
Ethereum software requirements
Mining also requires certain software, such as programs and drivers.
Temperature and overclocking control software – this software is designed to tune the performance of video cards. This will make your video card perform better, calculating more hashes per second, control cooling because a lower temperature is always useful for cards and mine more efficiently, using less energy. Most miners use MSI Afterburner and GPU-Z overclocking software to monitor temperature and power.
Mining software – most people use Claymore's Ethash coin mining software. Claymore is one of Ethash's oldest and most supported miners. Since then, several other programs have appeared, such as PhoenixMiner, EthMiner etc. Read more about choosing the right mining software in our article.
Ethereum mining pool recommendations
Mining pools are special services for the collective mining of cryptocurrencies. Miners started to unite in mining pools because solo mining became no longer possible. Mining has become a business and they can't compete with huge mining farms, so miners are forced to organize in pools and share their earnings between pool members.
To choose the right pool for mining, you should adhere to a number of criteria:
Choose multi-currency pools, as it is a more flexible solution and you can always switch to other currencies on these pools. Pools for specific currencies are not suitable for us, since the profitability of a cryptocurrency can constantly change, and we will not be able to switch to a more profitable one.
Choose only well-known pools with a decent reputation. Young pools do not have enough power, which will affect earnings.
Openness is one of the indicators of reliability. Free access to mining information of other participants is a good sign.
Avoid pools that are constantly offline. A stable pool should be 99% of the time online.
A reasonable pool commission is within 1%.
It is very important to choose the right mining pool, as this will affect your income. We recommend reading our article about the best ETH mining pools to find the most suitable for you.
The best GPU for Ethereum mining
AMD or Nvidia
AMD cards are almost always more suitable for beginner miners in terms of price. However, Nvidia cards are almost always easier to use, configure and overclock.
AMD cards can be more powerful for Ethash, but less efficient on other algorithms. While, Nvidia cards are almost universal and can be a good choice if you want to mine coins on various algorithms.
When choosing a good video card for mining of Ether, look at:
Hashrate
Power consumption
Overclocking capabilities
Cooling
Price
The specified parameters will help you independently calculate the payback of the selected model. Use whattomine or any other special online calculator that can be easily found on the internet.
Nvidia GTX 1060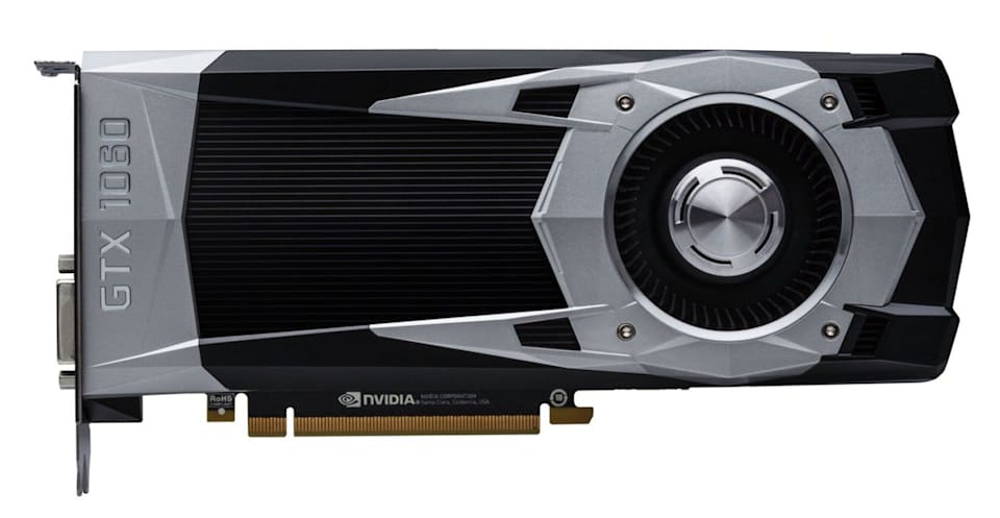 Power consumption: 90 W
Hashrate: 22.50 MH/s
Video memory: 6 GB GDDR5
Daily revenue (without electricity costs): $0.27
If you are targeting Nvidia cards, then this is the base card you are going to look at. It is relatively cheap, and very good at mining Ethash. The card is also good for Zcash mining and has extremely low power consumption. However, its mining speed, i.e. Mh/s on the motherboard, is relatively low among other cards.
Nvidia GTX 1080ti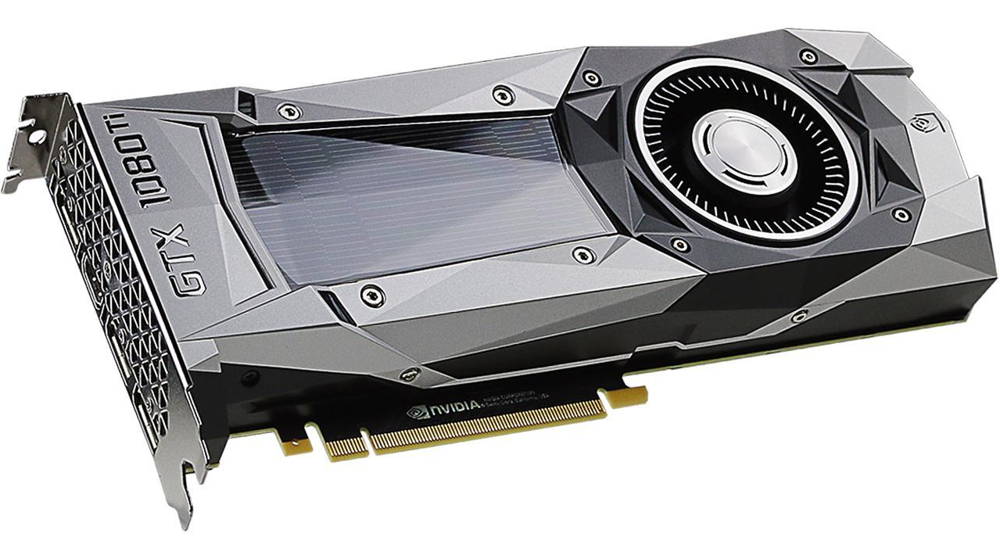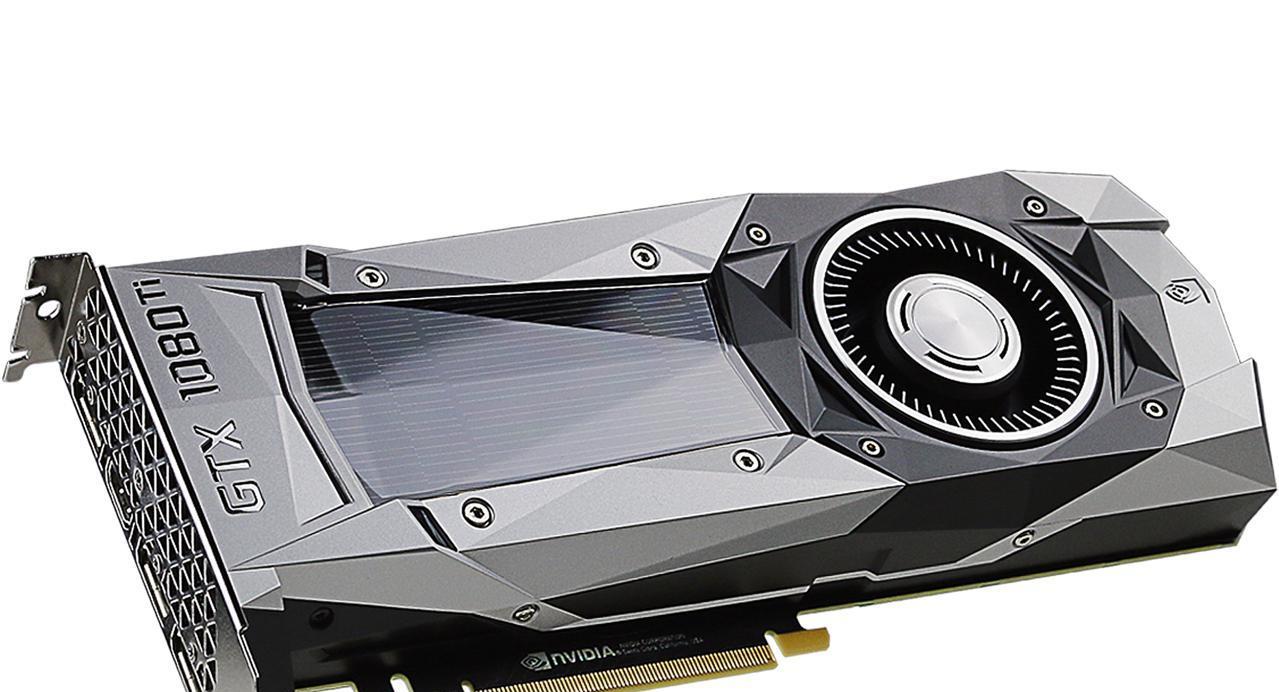 Power consumption: 180 W
Hashrate: 35 – 40 MH/s
Video memory: 11 GB GDDR5
Daily revenue (without electricity costs): $0.54
This card is one of the most powerful among Nvidia video cards. This card is suitable for almost every coin available for mining. But Ethereum mining with this card may not be the best solution, since its hashrate is slightly higher than the GTX 1070, but it is almost twice as expensive. However, mining of other coins using this card is much more profitable than Ethereum mining.
AMD Radeon RX Vega Series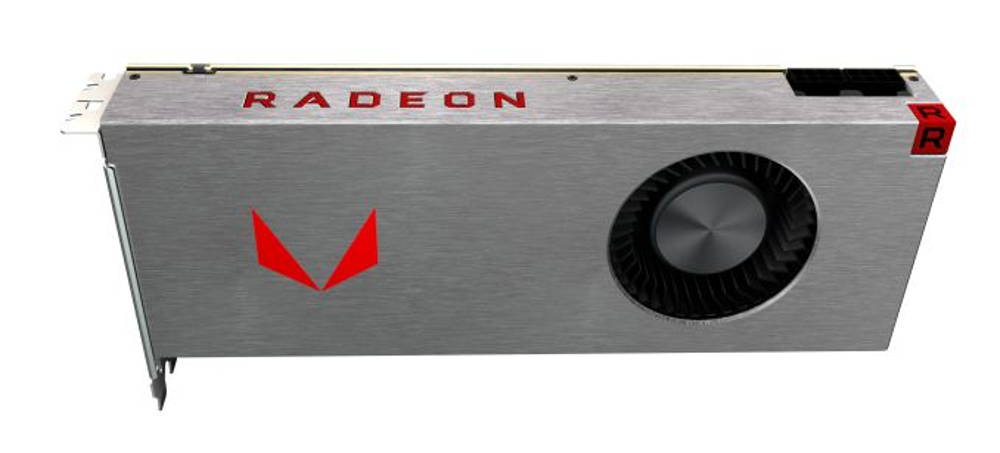 Power consumption: 150 W – 250 W
Hashrate: 30 – 45 MH/s
Video memory: 8 GB HBM2
Daily revenue (without electricity costs): $0.74
AMD Vega series includes RX Vega 56 and RX Vega 64, which have 8 GB of RAM and are very close in mining performance. They have excellent performance for the power they consume. They are also really good at other algorithms and coins like Monero.
They are quite expensive, so it may take longer to cover your expenses and make a profit than with the older RX series. Also they emit more heat than the previous series and are usually quite expensive.
AMD Radeon RX 480/580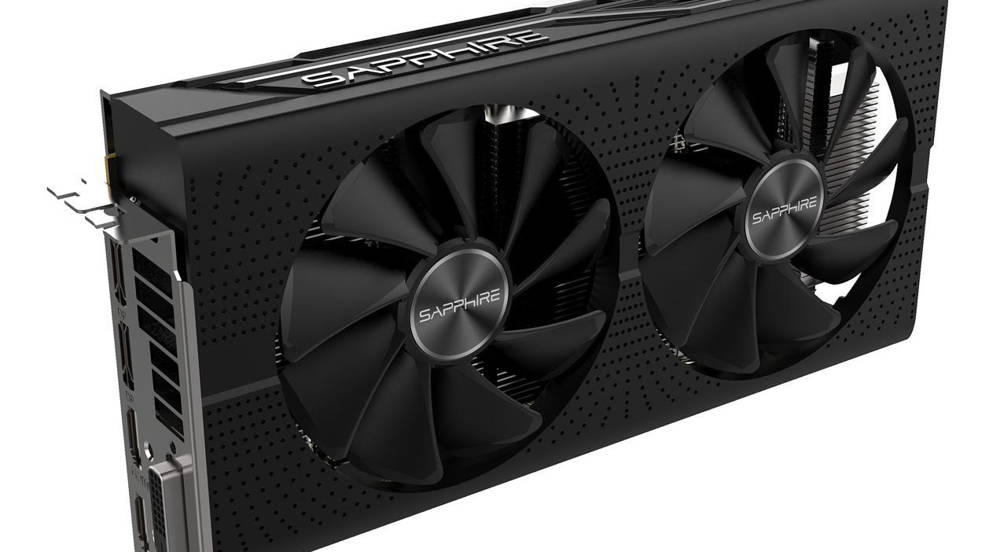 Power consumption: 135 W / 125 W
Hashrate: 29.50MH/s / 30 MH/s
Video memory: 8 GB GDDR5
Daily revenue (without electricity costs): $0.35 / $0.36
This series is the elder brother of the RX 470/570 series. It has almost the same hash rate, but with more power consumption. It is also better to use on several other algorithms, which gives you the freedom to choose more altcoins for mining.
These cards are not very good for most other algorithms, so if you want the freedom to mine other altcoins, then this series may not be for you. If something happens to Ethereum mining (for example, it will switch to Proof of Stake), you can expect these cards to flood the market with low prices.
AMD Radeon RX 5700 (XT)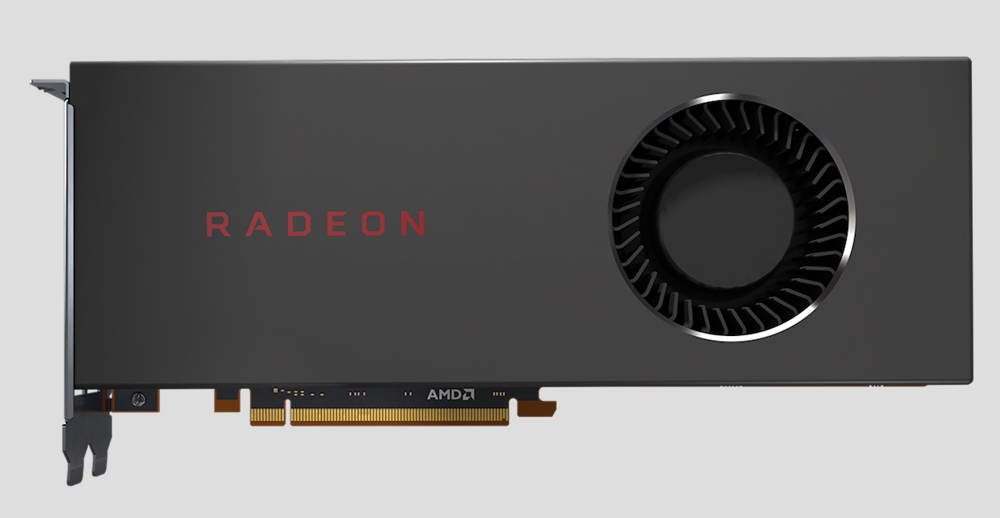 Power consumption: 140 W
Hashrate: 51 MH/s / 51.50 MH/s
Video memory: 8 GB GDDR6
Daily revenue (without electricity costs): $0.61
These are top-graded graphics cards from AMD. They are built on the Navi 10 GPU core with hardware locks on stream processors. If you want XT's for higher performance and cooler shroud, you have to pay extra $50.
AMD Radeon VII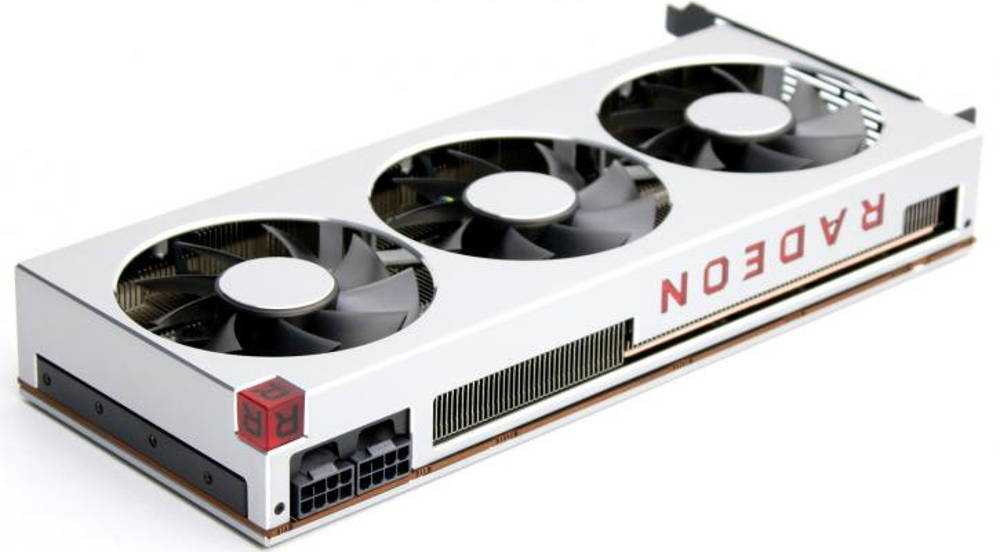 Power consumption: 230 W
Hashrate: 78 MH/s
Video memory: 16 GB HBM2
Daily revenue (without electricity costs): $0.93
AMD Radeon VII is the most powerful GPU miner for Ethereum today. The average hashrate of the card is about 78 MH/s and can achieve 90 MH/s without any tweaking. Such results became possible because of the improved memory bandwidth of the new card – 1TB/s and 16GB of HBM2.
The main competitor of this graphic chip is the Nvidia Titan V but it's more expensive ($700 vs $3000) and has lower hashrate (about 69 MH/s). Lower costs and bigger hashrate makes Radeon VII the best purchase for Ethereum miners.
Conclusion
Ok, when you know how to choose a right video card to mine Ethereum, check other articles that can help you to build a mining rig, choose ethereum mining software and find the best ethereum mining pool.
Don't forget to create an Ethereum wallet to store your mined coins. Here you've got two options:
You can choose a single currency Ethereum Wallet for your iOS or Android device
Or create ETH wallet in our multi-currency Freewallet: Crypto Wallet app for mobile phones or web browsers on your desktop.
---
---
Related
Stay tuned
By signing up for this email, you agree to our Terms of use and Privacy policy. We will send you promotional emails occasionally, but not often. We hate that, too.
Subscribe for weekly updates from our blog. Promise you will not get emails any more often.
Most Popular
Feb 17, 2021
---
Jan 13, 2021
---
Dec 9, 2020
---
Nov 18, 2020
---
Feb 4, 2020
---
New Posts
Nov 29, 2023
---
Nov 13, 2023
---
Nov 9, 2023
---
Oct 26, 2023
---
Oct 18, 2023
---
Stay tuned
By signing up for this email, you agree to our Terms of use and Privacy policy. We will send you promotional emails occasionally, but not often. We hate that, too.
Subscribe for weekly updates from our blog. Promise you will not get emails any more often.
Most Popular
Feb 17, 2021
---
Jan 13, 2021
---
Dec 9, 2020
---
Nov 18, 2020
---
Feb 4, 2020
---
New Posts
Nov 29, 2023
---
Nov 13, 2023
---
Nov 9, 2023
---
Oct 26, 2023
---
Oct 18, 2023
---