Free IGNIS And New ARDR Coins For Freewallet Users
Dec 22, 2017
A recent token sale of IGNIS, a bold new ICO by the creators of NXT and Ardor blockchain platforms, was a great success, earning over $15,000,000. Following this sale, there will soon be a free airdrop of 500 million IGNIS available to all NXT holders in the next Ardor Genesis Snapshot, scheduled for December 28th, 2017. Freewallet is proud to announce full support for the IGNIS token distribution in collaboration with Jelurida, the developer of both NXT and ARDR.
The NXT Snapshot will happen on December 28th at block height 1636363 (for more details visit the Jelurida website). Freewallet users will receive 0.5 free IGNIS for each NXT held in their wallets at the time of the snapshot. This will be the last chance to acquire extra IGNIS tokens before the launch of the Ardor main network on January 1st, 2018.
As the NXT and ARDR wallets are part of the Freewallet family, holders of the latter will also be able to benefit from the coming Ardor blockchain launch. ARDR will be moving to a separate chain on the January 1st, 2018, and all holders of these tokens on the NXT network at the time of the snapshot will receive the same amount of ARDR coins on the dedicated Ardor platform.
Freewallet will soon release a special IGNIS wallet for all token holders. IGNIS tokens will also be added to the Multiwallet available on Android iOS, as well as on the web. We put together a brief guide for anyone interested in making the most from the upcoming IGNIS airdrop and ARDR mainnet launch with Freewallet.
Step 1
Download and install the NXT and ARDR wallets or our Multiwallet. If you have an iPhone or an iPad, we recommend using our web-based Multiwallet as both cryptos aren't yet fully supported by Apple.
Step 2
Top up your NXT and ARDR balances at least 24 hours before the snapshot. Please monitor your in-app notifications; you can also subscribe to our official Facebook and Twitter pages to stay in touch!
Step 3
Once the Ardor blockchain launches in the beginning of January 2018, you'll be able to download and install the new IGNIS app and enjoy your free tokens. We'll be also updating our ARDR wallet to provide a seamless migration to the dedicated chain. Simply log into your updated wallet to see your Ardor coins!
Alvin Hagg, Freewallet co-founder, commented:
"We're confident that the NXT and Ardor platforms and the future ones to stem from them will contribute to the development of the blockchain technology as a whole. That is why Freewallet's mission is to make sure our users can reap the profits from all updates introduced by the developers and enjoy the latest technological advances. Congratulations to Jelurida on a very important milestone on their project roadmap!"
More Freedom from Freewallet
Dec 14, 2017
Freewallet, a mobile-first cryptowallet developer, has presented a full-scale Multiwallet version for desktop. This significant release tops off 2017 run by the company that has accomplished 8 new currencies this year including such ambitious projects as the world-first Bitcoin Cash and Bitcoin Gold wallets.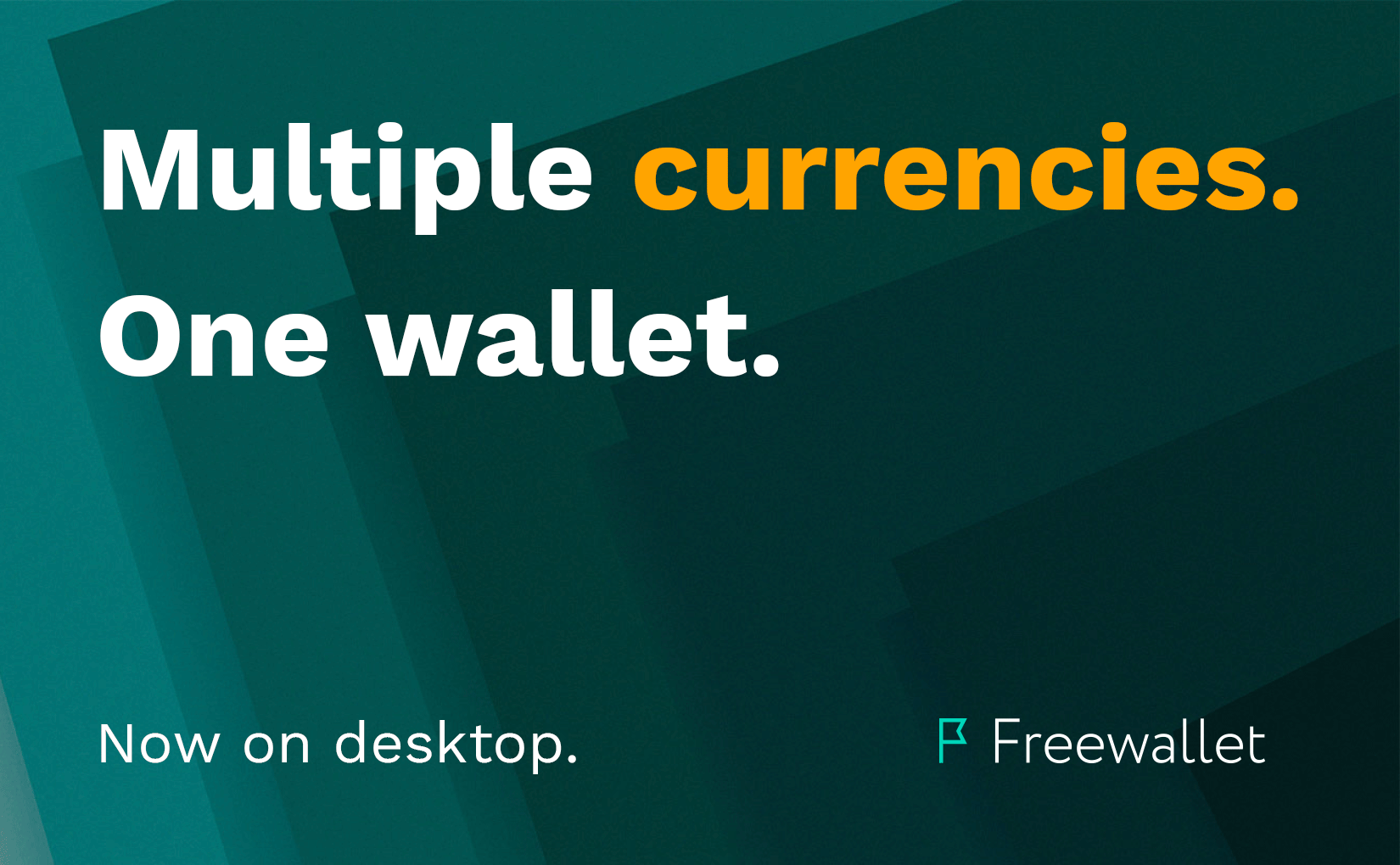 In less than 2 years, Freewallet team have released more than 20 dedicated apps for popular cryptocurrencies and tokens. Shortly after the release of the mobile Multiwallet for Android and iOS the team started receiving plenty of requests to proceed with further development of a service for storing, managing and exchanging various coins in one place.
"We were initially planning to deliver solutions for each coin and its corresponding network individually," Alvin Hagg, Freewallet co-founder, recounts. "That seemed logical at that time because there was a community with unique goals and needs behind each coin. However, we soon discovered that a vast group of people didn't limit their portfolios to a single cryptocurrency and were inspired by the blockchain technology in general. That was exactly why we decided to bring the Multiwallet to a whole new level."
After months in beta and extensive testing, the web-based Multiwallet is currently available in full on Freewallet's website. After logging in with the preferred authorization method (e-mail, Facebook, Google+ or mobile number) users have access to a variety of features including the signature one: free instant transactions of the same coin among Freewallet users. This option comes especially handy these days when even major networks (such as Bitcoin) are massively overloaded, resulting in delays in transactions and spiralling fees. Being able to move coins instantly and at zero charges is crucial for our customers, and Freewallet is proud to offer an optimum solution to them.
Other unique options presented both in Multiwallet and other Freewallet apps feature fast and simple integrated cross-currency exchanges and a multilayer asset protection system with customizable email confirmations, the PIN code and 2-factor authentication.
The Multiwallet for the web would be a great choice not only for multi-asset holders looking for extended mobility but also for Freewallet users with Apple devices in particular. Most coins and practically all tokens used to be available in the Android app only due to the lack of Apple's support for them. However, with the new Multiwallet, it's now possible to view and manage the uncapped selection of crypto assets that Freewallet offers.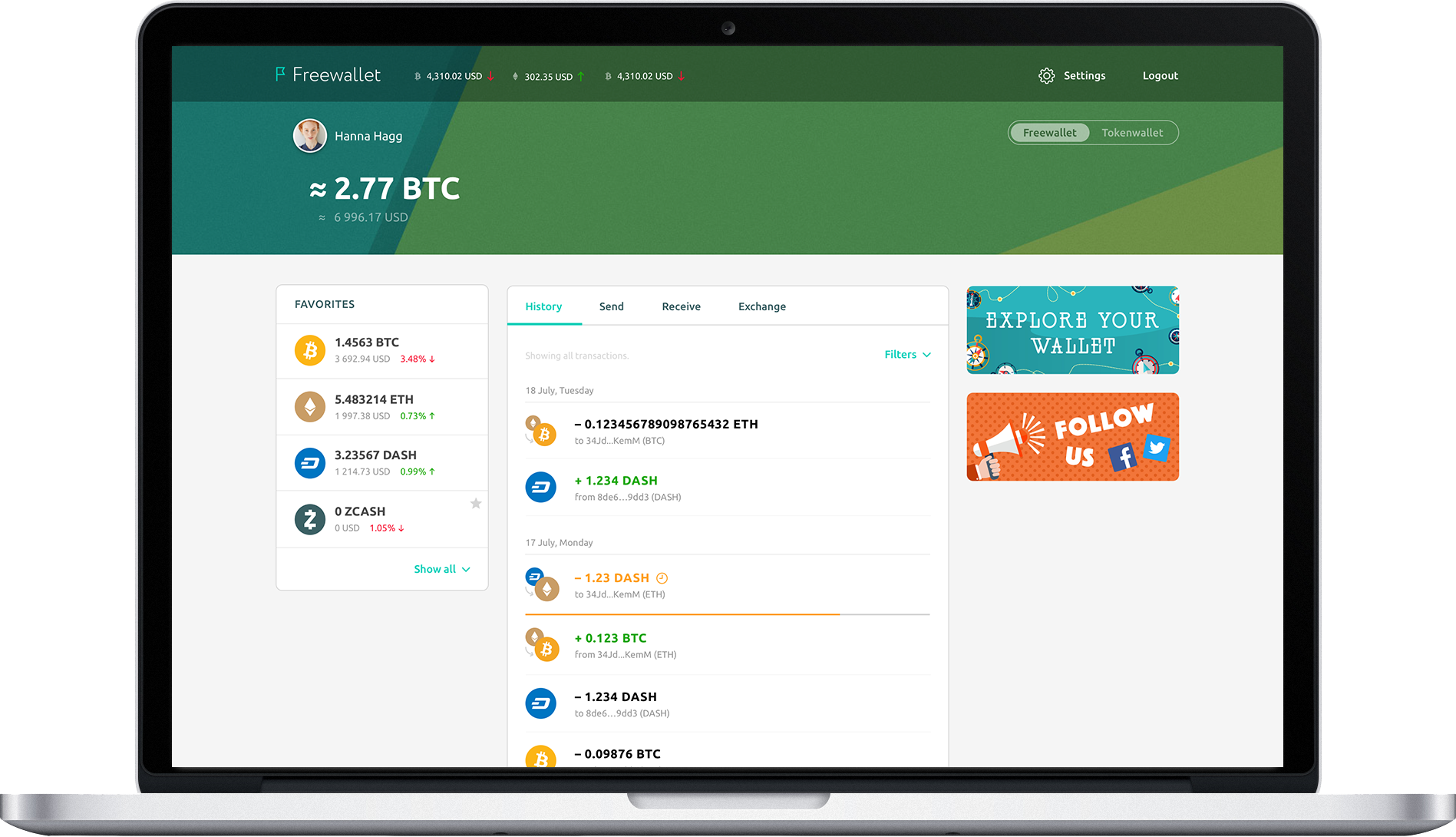 Freewallet Supports Bitcoin Cash By Launching The First Mobile BCC Wallet
Jul 28, 2017
Freewallet, the developer of the number of user-friendly crypto-wallets, has announced that they will support Bitcoin Cash if the blockchain split up occurs after Bitcoin hard fork. On August 1st the team plans to release Bitcoin Cash wallet to provide Freewallet customers with full access to the new coin.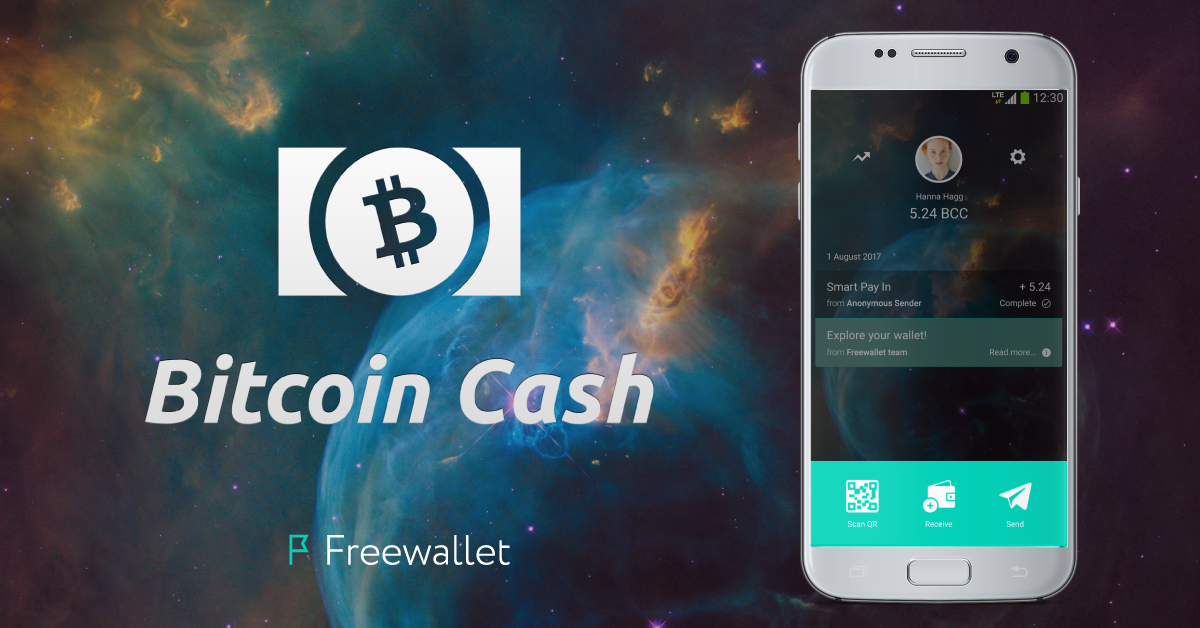 If Bitcoin network split happens, Bitcoin Cash, the new rival crypto-currency, will be born. Those who possess Bitcoins on Freewallet at the time of the fork will get equal amount of Bitcoin Cash since both cryptocurrencies will be sharing the same past.
Freewallet has started preparations beforehand and is ready to launch Bitcoin Cash wallet on August 1st to provide their customers with access to Bitcoin Cash in a timely manner.
Working in close collaboration with Bitcoin developers we deployed a solution to ensure both funds safety and Bitcoin Freewallet operating in full. The team guarantees all their customers will be able to make transactions and manage their portfolios before and after the hardfork.
After Bitcoin Cash wallet is released users who hold any number of BTC in their Freewallet will be automatically credited with corresponding number of BCC.
"We believe that freedom of choice is one of the cornerstones of cryptoworld. If there is a new technology that is widely supported by the community, we adopt it and provide a friendly service that allows efficient use of this innovation." - says Alvin Hagg, Freewallet's co-founder.
About
Freewallet is a team of developers, whose aim is to solve the "last-mile" problem for cryptocurrencies by creating mobile-first cryptocurrency wallets. Since January 2016 the team has developed and successfully released numerous wallets for different cryptocurrencies, namely FantomCoin, Ethereum, Bitcoin, Monero, Dash, Dogecoin, Lisk, DECENT, Zcash, NXT, Ardor, Steem, Bancor, DiginalNote, Bytecoin and Tether.
Freewallet apps are easy-to-use mobile wallets that allow users to familiarize themselves with popular cryptocurrencies without delving into specific technical features and complex settings.
Most of Freewallet products have reached #1 position in GooglePlay.
For additional information kindly contact Freewallet team at
pr@freewallet.org
PR department
Freewallet
Freewallet: cryptocurrency market security challenges
Jun 13, 2017
The rapidly developing technologies in the cryptocurrency industry encourage several individuals into experiments with overcoming different security levels.
Recently a discussion about the security level of different cryptocurrency wallets was raised after a vulnerability has been discovered in one of Freewallet's opponents. We come to you with a quick insight into Freewallet security level that is essential to make our users feel even more protected.
In case of a badly protected wallet, unencrypted backup phrases are stored on the user's mobile phone. From our view, this makes the wallet vulnerable and open for any violator that gains access to the phone. A person that obtains the backup phrase can restore the wallet from scratch, including the private keys, and withdraw the user's funds for its own benefit.
In response to this global challenge to the market, since the very first operating day Freewallet has been using the most progressive multisignature key storing approach, as well as multilayer security systems which are the best practice for the largest companies in the financial technology industry. This makes Freewallet the service with a bank level security grade.
Freewallet offers 14 cryptocurrency wallets; to keep them running perfectly, we have gathered a strong team of quality-driven professionals that has developed a unified technology to ensure the assets are stored securely and reliably. During more than 1 year of successful operating on the market, we've kept the users' funds safe and none of Freewallet users lost a single coin.
Alvin Hagg, Freewallet co-founder, states:
"I am very sad to hear fake news about Freewallet that aroused concerns in the community. We are proud to be #1 altcoin wallet in app stores and consider it to be a great responsibility. The whole Freewallet team is working around the clock to deliver fantastic experience to our customers."
Although Freewallet team understands the users concerns about the security level of the service they use, we kindly draw your attention to the fact that often the frustration is caused by technical issues of the blockchain itself. Thus, recent concerns were raised by a delay in Ethereum transaction processing, caused by the Ethereum blockchain being overloaded with Bancor ICO transactions on June, 12th. All the transactions have been processed successfully while Freewallet Support team has kept the finger on the pulse and made sure all queries are properly handled.
For any inquiries regarding this issue, please contact us at
pr@freewallet.org
PR department
Freewallet