What to mine in 2020, when all hashrates are occupied by large mining farms? Is there any point in mining today? It seems like electricity bills and network difficulties are so high that mining doesn't make sense today.
Yes, times are tough, Bitcoin and Ethereum are no longer the most profitable coins to mine. However, there's plenty of new projects fighting for their place in the mining industry. We've gathered the most interesting coins you can mine with GPU and ASICs today and provided some hardware recommendations for each cryptocurrency.
Is mining still profitable?
Can your average miner compete with someone who has huge factory-like mining farms? Of course, not. Satoshi Nakamoto planned mining differently. Originally, everyone was supposed to mine crypto on their home PC. But as soon as the price of the coin started growing, people made mining their business and created mining farms and special equipment, which is more effective than GPUs on PC.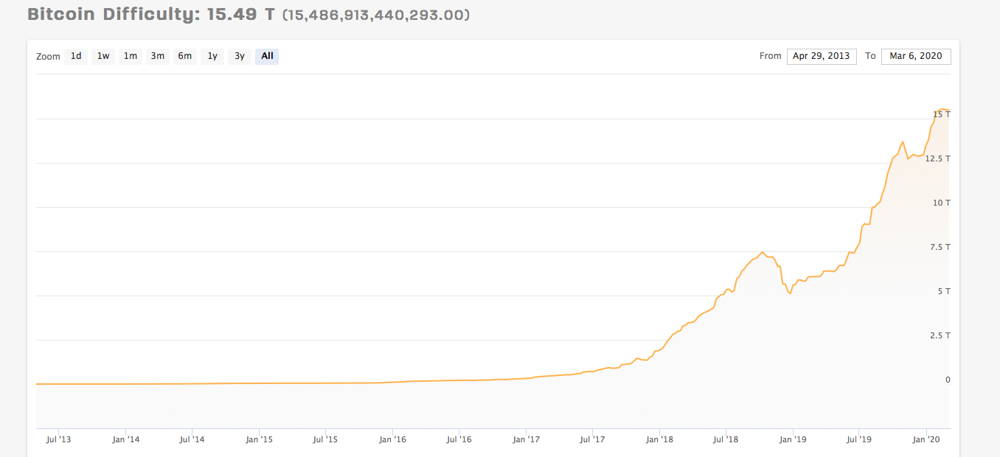 So, there's no way for newcomers to engage in mining? Actually, they can compete with huge farms by joining into mining pools. You can't survive alone, but you can connect to the pool and receive a portion of its earnings, depending on the share of your mining power in the total pool capacity.
Additionally, more promising coins from a mining perspective are set to hit the market. Their price and difficulty rate is enough to make some profit using modern GPUs or ASIC mining rigs. Of course, this is not an easy way to get rich and the modern, successful miner definitely needs to be able to evaluate risks and possible losses, and accurately calculate the profit that can be obtained at the end.
How to choose a coin to mine
Choosing a cryptocurrency to mine, you should consider a number of factors including the market situation and the technical features of the coin you are considering.
The price performance of a coin can be a key indicator of whether a coin is worth its mining costs. Miners should evaluate not just a coin's USD rate but all of its price dynamics. Mining is a long process and if a coin is in the midst of a downward trend, it can wipe mining profits completely off the board.
The capitalization of a currency shows how much weight the coin has on the market and how strong it is. Coins with low capitalization tend not to live long, which makes their mining not profitable.
The infrastructure behind a coin refers to where the coin is traded, how it is used and what platforms accept it. The larger a coin's infrastructure, the more promising the coin is.
The scale of usage for a coin is the number of cryptocurrency holders and users on its network. A coin's price often depends on demand. The more users – the higher the price, but with price hikes it becomes harder to mine a coin.
The most profitable currency for mining is that which doesn't have pools, because the more people that are processing transactions, the less an award for an individual miner is. Mining difficult cryptocurrencies like Bitcoin and Ethereum individually, without substantial mining power will not result in any profit.
The mining difficulty of a coin refers to the set time frame required to mine a new block. If the miners produce a block ahead of time, the algorithm becomes more difficult and vice versa. Most modern cryptocurrencies tend to become more difficult to mine as time goes on, so to produce one block you end up needing more and more resources and your profit is reduced.
Which equipment to choose?
Usually, you have two options: using a mining rig with GPUs or buying an ASIC.
ASICs are special equipment designed to mine a specific coin. This is their main advantage and drawback, as ASICs each only work for an individual cryptocurrency. As far as their other drawbacks, ASICs consume a lot of power and are very noisy.
GPU mining rigs are stacks of GPUs connected to one motherboard with RAM, cooling systems, etc. to achieve more mining power. The great thing about GPUs is that they are almost universal and you can switch from mining one coin to another without changing your equipment. However, GPUs are not as powerful as ASICs and need to be cooled properly to prevent overheating and damage.
To mine crypto, you can use both Nvidia and AMD graphic cards, but they have their own strengths and shortcomings. Their mining efficiency and power consumption depend on the algorithm of a mined coin so one GPU producer is better for one coin and another for another. For example, Nvidia cards are better for mining Equihash coins and AMD is better for Ethash.
Here are the most popular graphic cards: 
Nvidia GTX 1050 Ti (15−16 Mh/s, 190 Sol/s,$200), GTX 1060 6GB (20−22 Mh/s, 310 Sol/s, $400), GTX 1070 (32 Mh/s, 470 Sol/s, $600), GTX 1080 Ti (50 Mh/s, 750 Sol/s, $1000).
AMD products – RX560 (14−15 Mh/s, 120−130 Sol/s, $180), RX580 (30−31 Mh/s, 290 Sol/s, $400), Vega 64 (43 Mh/s, 400 Sol/s, $1000).
What to mine in 2020
Ravencoin (RVN)
Raven is a coin based on the Bitcoin blockchain. It appeared in 2018 and attracted a lot of miners thanks to its ASIC resistance. RVN uses a unique x16R algorithm which includes 16 different algorithms which are randomly selected based on the hash of the last block. This solution protects the coin from ASICs. Also, the coin is relatively easy to mine, so you should pay close attention to it.
Algorithm – x16R
Reward – 5000 RVN
Block time – 1 minute
Recommended GPUs:
GTX 1070 Ti / 8 GB – 20.2 Mh/s
GTX 1080 / 8 GB – 22.9 Mh/s
GTX 1080 Ti / 11 GB – 29.0 Mh/s
RTX 2080 SUPER / 8 GB – 30.3 Mh/s
Monero (XMR)
Well-known privacy-oriented cryptocurrency favoured by many crypto enthusiasts. The developers are against ASICs and are always updating algorithms to fight them. Last year the coin updated their algorithm from CryptoNight to RandomX.
Algorithm – RandomX
Reward – 2 XMR
Block time – 2 minutes
The changed algorithm cut the performance of AMD chips in half, so we recommend you use Nvidia cards when mining.
Recommended GPUs (Credits: SChernykh):
GTX 1660 Ti – 580 H/s
GTX 1070 – 609 H/s
GTX 1070 Ti – 769 H/s
GTX 1080 Ti – 1000 H/s
RTX 2080 Ti – 1641 H/s
Titan V – 2199 H/s
Tesla V100 – 2524 H/s
GRIN
A young project in the cryptocurrency world with limited supply and a focus on anonymity. It got widespread support from experienced miners and new users. Grin is based on the new MimbleWimble private protocol. According to its developers, at the moment it is the best implementation of a lightweight blockchain with the maximum level of privacy and scalability on the market.
The coin works on the Cuckoo Cycle which includes CuckARoom29 and CuckAToo31 algorithms. The first one is designed specifically for GPU processors and protected from ASICs, while the second is created specifically for ASICs, though you can mine on graphic cards as well.
Algorithm – Cuckoo Cycle
Reward – 60 GRIN
Bock time – 3 minutes (CuckARoom29), 1.26 minutes (CuckAToo31)
Recommended GPUs for CuckARoom29:
RTX 2060 Super / 8 GB – 3.86 graph/s
RTX 2070 Super / 8 GB – 4.21 graph/s
RTX 2080 / 8GB – 4.48 graph/s
Recommended GPUs for CuckAToo31:
GTX 1080 / 8 GB – 0.704 graph/s
RTX 2070 / 8 GB – 0.876 graph/s
GTX 1080 Ti / 11 GB – 1.31 graph/s
Bitcoin Gold (BTG)
Developers of Bitcoin Gold were the first to exclude ASIC miners from the Equihash algorithm. It helped them to gather a strong community around the coin. What makes BTG a great mining coin is its stability. In 2019 the coin was less volatile than other cryptocurrencies and not really affected by the downtrend in the market that year.
To mine BTG we recommend you build a GPU rig and join a mining pool to achieve the best results.
Algorithm – Equihash-BTG
Reward – 12,5 BTG
Block time – 10 minutes
Recommended GPUs:
GTX 970 / 4 GB – 23.0 sol/s
GTX 1060 / 3 GB – 25.9 sol/s
GTX 1070 / 8 GB – 39.7 sol/s
GTX 1070 Ti / 8 GB – 43.5 sol/s
GTX 1080 Ti / 11 GB – 62.5 sol/s
ZCash (ZEC)
The project appeared in October 2016 and is still quite relevant. Mining is available both on GPU and ASICs. The nearest halving event will occur at the end of 2020.
Algorithm – Equihash
Block Reward – 12 ZEC
Block time – 2.5 minutes
The coin works better with Nvidia cards.
GTX 1060 – 325 Sol/s
GTX 1070 – 450 Sol/s
GTX 1080 – 600 Sol/s
GTX 1080 TI – 710 Sol/s
Ethereum (ETH)
Ethereum is the second-largest cryptocurrency on the market with an unlimited supply. It is one of the most popular coins among miners today and its mining difficulty is proportionally high due to its demand.
Algorithm – Ethash
Reward – 2 ETH
Block time – 10-20 seconds
You can mine it with ASIC or GPUs but ASICs are more preferable here as ETH difficulty is too high:
AntMiner E3: ASIC miner by Bitmain. Power consumption of 760 W and hashrate 190 MH/s.
InnoSilicon A10 EthMaster: there are three versions: 356 MH/s, 432 MH/s, 485 MH/s. These models are more expensive than AntMiner E3 and consume more power than ASIC from Bitmain.
AMD Radeon VII, GeForce RTX 2080 Ti / 11GB, AMD Radeon RX 5700 / 8 GB, Radeon RX Vega / 8 GB.
Litecoin (LTC)
This currency was designed as a lighter version of Bitcoin, that's why some people call it digital silver. If you want to mine LTC you should consider getting an ASIC, because GPU mining today is absolutely pointless.
However, ASICs are not really profitable either. Back in the day, using the Antminer L3+ wou'd be able to bring in about $20-$30 daily but today the price of Litecoin is too low. So you should wait for the coin to rise in price if you want to mine it.
Algorithm – Scrypt
Reward – 12.5 LTC
Block time – 2.5 minutes
Conclusion
Mining still makes sense today, but you have to do your homework before choosing a coin. We recommend calculating all the expenditures and possible risks and drawing up a personal mining plan. Goin in you shouldn't expect easy money; the path to profitable mining is a long road of testing different equipment and coins to find the most profitable set up for you. One tool to help you calculate your profitability is whattomine.com.
---
---
Related
Stay tuned
By signing up for this email, you agree to our Terms of use and Privacy policy. We will send you promotional emails occasionally, but not often. We hate that, too.
Subscribe for weekly updates from our blog. Promise you will not get emails any more often.
Most Popular
Feb 17, 2021
---
Jan 13, 2021
---
Dec 9, 2020
---
Nov 18, 2020
---
Feb 4, 2020
---
New Posts
Dec 6, 2023
---
Nov 30, 2023
---
Nov 29, 2023
---
Nov 13, 2023
---
Nov 9, 2023
---
Stay tuned
By signing up for this email, you agree to our Terms of use and Privacy policy. We will send you promotional emails occasionally, but not often. We hate that, too.
Subscribe for weekly updates from our blog. Promise you will not get emails any more often.
Most Popular
Feb 17, 2021
---
Jan 13, 2021
---
Dec 9, 2020
---
Nov 18, 2020
---
Feb 4, 2020
---
New Posts
Dec 6, 2023
---
Nov 30, 2023
---
Nov 29, 2023
---
Nov 13, 2023
---
Nov 9, 2023
---