Vlad Tomko, CEO at Blockchain Cuties Universe, holds a real talk about the specifics of blockchain gaming – its traps and pitfalls, development trends, the nuances of cryptogame creation, its differences from traditional gaming and more, specially for the Freewallet Blog.
Summary
Blockchain gaming has always been about independence and decentralization. This is due to the direct influence of the underlying technology which gives players the remarkable ability to take full ownership over the assets they've got. Blockchain mechanics make central asset management obsolete, which means that the value that each gamer has produced in the game can never be taken from them, even if the game itself no longer exists. The aforementioned value is presented in crypto gaming assets which can take the shape of different avatars, characters and objects through which players get to interact with a game. It's a night-and-day contrast with traditional gaming in which a player, technically speaking, rents a game developer's account and is simply allowed the right to make use of it for as long as his or her account exists, which, by the way, is also subject to the developer's discretion. Traditional gaming operates on this principle, and that's whether we are talking about massively multiplayer games such as World of Warcraft or more casual games like Farmville or Candy Crush. There is no exception.

Who are the blockchain gamers?
If you are new to our game, you may wonder who is playing blockchain games, and what constitutes a blockchain gamer? There are many stereotypes about it but let's talk in facts backed up by real statics. Once again, the traditional gaming and cryptogaming don't operate along comparable paradigms.
The majority of people who play cryptogames are males, usual age is 25-40 with a 27-34 core segment. These are traders and cryptocurrency enthusiasts. Some used to play games during childhood or youth, some play to this day. But as people become more educated about blockchain and cryptocurrency, there are more new users with different background diving into the gaming space.
To be even more precise, here is the latest data regarding Blockchain Cuties Universe, for July of 2019:
– 70% desktop, 30% mobile (Blockchain Cuties Universe game have a mobile web version);
– 83% male, 17% female, mostly age 25-44 with a core segment of 25-34;
– Top 5 by location: USA, China, Russia, France and Latvia.
120,000 is the total number of unique wallets registered in the cryptogaming market. It's an easy rule – a wallet is the tool that players use in order to play the game because that is where their assets are stored. And the recent tendency among wallet owners could be called "in search for killer Dapps".
At the moment the majority of cryptogames are browser-based, but Unity + Blockchain solutions are getting more robust, plus you can already read about the detailed development of 3D blockchain-based games. Cryptogames have moved towards quality and player experience as player retention just isn't possible without an innovative approach.
Briefly from the developer's side
At the moment, the blockchain gaming space is of no interest to big gaming corporations like Wargaming or Supercell but it's important to highlight that french video game giant Ubisoft has recently announced its effort to develop blockchain gaming through Ethereum. This is an ideal opportunity for small but capable developers to jump in and create their blockchain gaming products since as it stands competition is not fierce.
Those who have a seasoned idea and a strong experienced team could take advantage of this half-empty field to make a name for themselves as "one of the first" to do it. However, it should be noted, the young history of this industry has been rife with the failures of people who were not prepared to face the challenges of working in this space.
Right now the best development minds in this space are occupied with the task of simplifying entry into blockchain gaming. Usually, players are asked to undergo KYC, create a gaming wallet and get a private key, and then additionally to that have some crypto in order to get started playing once they are eligible. This time and task-intensive sign-up process is scary to traditional gamers, and most people for that matter.
It's an interesting fact that crypto games rarely exist on their own, and by that I mean that, without external integration with other blockchain partners, your crypto gaming product won't be likely to succeed. For example, there's a common opinion in the industry that half of a Dapp's success is determined by the protocol upon which it's based.
There are 4 blockchains which are famous for blockchain gaming development. These are Ethereum, EOS, TRON and NEO. Each of these has its own pros and cons concerning speed of transactions, which in turn influences game mechanics. A blockchain-based game should also consider implementing different coins but checking their trustworthiness and reputation beforehand. Plus, the more smart contracts you can offer players, the better. Everything you do in the cryptogaming field is supposed to be double-checked for its security and reliability.
An important reminder for players – be sure not to lose your private key. The loss of a private key deprives players of their accounts forever. Even though there are smart contract options which perform crypto asset transfers in case of private key loss, these are usually done by middleman companies, so you have to be extra careful when picking one.
Blockchain Cuties Universe warns you that all financial transactions should be performed carefully and with parties which you trust. Transactions related to selling or buying characters/items are under the protection of the in-game smart contracts. This way gamers can make money in the game without risk.
Monetizing the time spent in blockchain games
Blockchain technology allows players to monetize the time they spend in the game and in some particular cases simply not to lose it. Time is the most precious resource we have, and blockchain gaming knows how to reward gamers for dedicating their time. Firstly, this is accomplished via a user's ability to sell assets at a price they find fair. Secondly, another key feature that sets blockchain gaming apart from its traditional cousin is the capability that users have of transferring value accrued in one game to another. The time players spend in a game is measured in the form of a user profile or an in-game character. The main objective of crypto gaming is the creation of in-game value in the form of achievements or rank, in order to distinguish a player from the masses.
In other words, when a player attempts to transfer this value outside of the boundaries defined by the developer (from the game) he or she won't have any difficulties doing so. A character from one blockchain game can be used in another, as crypto gaming assets are usually ERC-721 or ERC-1155 standard tokens, or perhaps TRX/EOS tokens in the mold of ERC-72, and all these tokens absolutely belong to their owners.
Blockchain Cuties Universe ran the first-of-its-kind blockchain experiment according to which rare CryptoBot Cuties were offered to CryptoBot players based on the assets they already own, for free.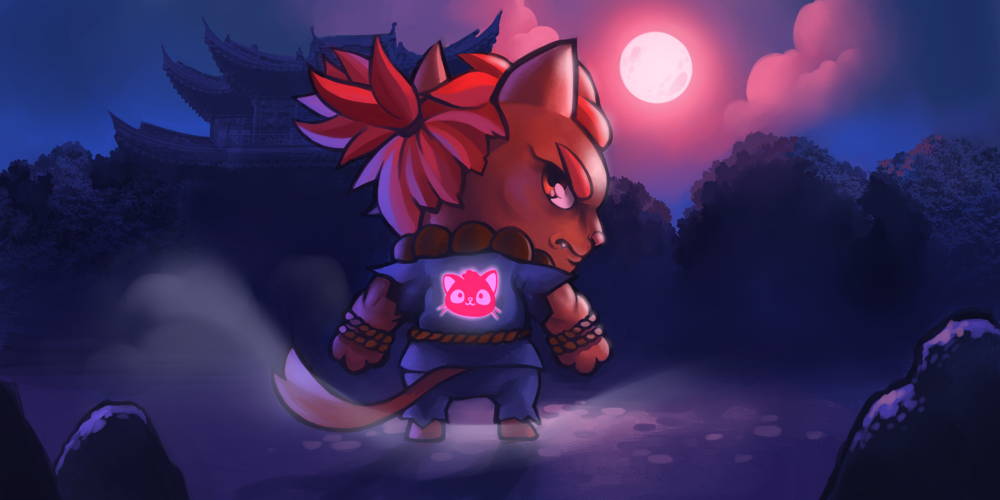 Gamer vs Developer. Place your bets
Blockchain games blur distinctions between gamers and developers. This means that player assets (aka characters) are stored in their crypto wallets rather than in the game itself, and that's all a player needs to have complete control over them. Blockchain gaming has completely reconfigured the relationship between gamer and developer. In blockchain gaming, things are done in order to equally benefit both developer and player.
In traditional gaming, user agreements don't allow players to sell their accounts, but in blockchain gaming a player's account is comprised of their own personal assets which are completely at their discretion. A player can sell his assets, put them up for auction, give them to a friend or sine a character to a friend. Also, the market for items in blockchain games operates according to market demand. This motivates development teams to constantly find ways of attracting new players and maintaining their reputations.
The crypto (gaming) winter
Blockchain gaming always goes hand in hand with cryptocurrency, and everything related to it. Indeed, crypto winter has influenced the gaming industry and made it less attractive for players from the "traditional" world to enter, while also, along the way, relinquishing some of the disenchanted ones. An influx of new users is an important element of any business, not just crypto gaming. This factor, even if not directly, depends on the market state of cryptocurrency.
Blockchain Cuties Universe fights against bearish market tendencies by operating on the most famous blockchains in order to attract users with ETH, TRX, EOS, NEO tokens. This is an important point because during times of recession, people choose the strongest representatives of the blockchain industry, and often tend to stubbornly insist on their crypto views. We offer players a choice, and this helps us maintain demand at a stable level.
Positive growth is only possible in a positive environment. Therefore any good news regarding the large-scale usage of blockchain technologies or some kind of cryptocurrency/altcoin institutional structures has the potential of benefitting the industry. On our part, we make an impact by creating new convenient infrastructure solutions or releasing killer Dapps.
Brace yourself
One of the most important things we are working on (along with many others in this space) is lowering the threshold of entry into the world of crypto. It is necessary to simplify the process itself – make it faster and eliminate complex KYC procedures for transferring small amounts of money (up to 50 USD). In my opinion, by implementing these small but important changes the industry will experience significant growth.
In terms of the future, I expect this industry to grow and that we will someday look back at the end of 2019 and the start of 2020 as a turning point in its history. During the next year, a number of infrastructural problems that have complicated entry for people from the traditional gaming world I expect to be solved.
There are many SDK games for different blockchains expected, as well as the appearance of the first platforms capable of generating traffic for blockchain games, which in turn will make the development of crypto games a less risky endeavor than it is now. I hope that all of the aforementioned possible changes will attract new talented developers, which will surely enhance the quality of the games created. I expect that in 2020-2021, the first big purchases of blockchain gaming studios by the giants of the traditional gaming industry will begin.
Check out the part about the cryptocurrencies that are shaping the world of blockchain gaming at the Blockchain Cuties blog.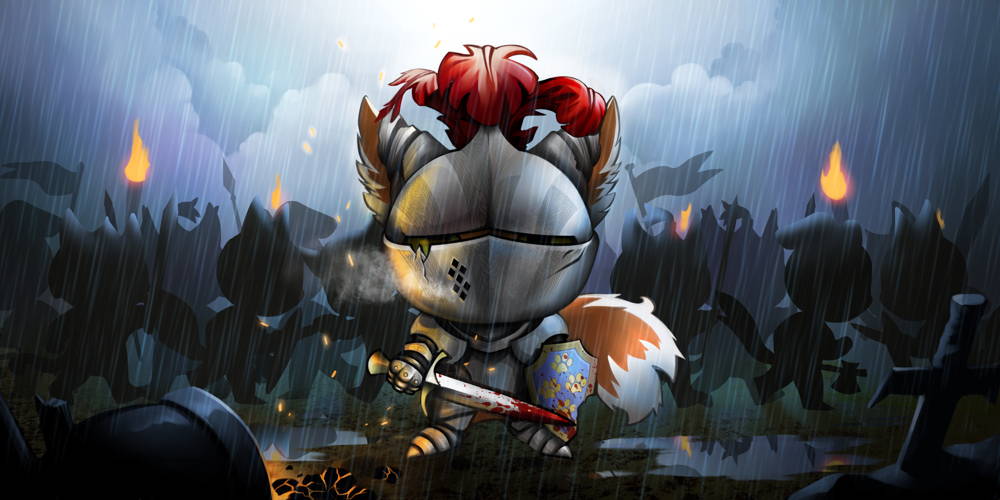 About Blockchain Cuties Universe
Blockchain Cuties is a cryptocollectible game with strong strategic elements which encourages their players to play around with breeding new species of digital pets, appropriately named Cuties. Cuties can be anything you want them to be due to the influence of modern pop-culture. For example, in the game, you could meet famous movie actors, political figures, leaders of the crypto industry as well as custom drawn ones based on gamers' pictures.
They are based off of real and fantasy creatures like cats, dogs, bears, lizards, foxes, hedgehogs, pigs and even aliens. The game has no limits and gives your imagination ultimate power. The sole condition for a digital pet is to be cute and adventurous. Cuties go on exciting adventures to the Magical Forest, City Ghetto, Gates of Babylon so there they gain experience and collect dropped items.
Vlad Tomko, producer and CEO at Blockchain Cuties. Game industry veteran with more than 14 years of experience. Cryptocurrency enthusiast.
---
---
Related
Stay tuned
By signing up for this email, you agree to our Terms of use and Privacy policy. We will send you promotional emails occasionally, but not often. We hate that, too.
Subscribe for weekly updates from our blog. Promise you will not get emails any more often.
Most Popular
Feb 17, 2021
---
Jan 13, 2021
---
Dec 9, 2020
---
Nov 18, 2020
---
Feb 4, 2020
---
New Posts
Apr 6, 2023
---
Apr 4, 2023
---
Mar 16, 2023
---
Mar 14, 2023
---
Mar 10, 2023
---
Stay tuned
By signing up for this email, you agree to our Terms of use and Privacy policy. We will send you promotional emails occasionally, but not often. We hate that, too.
Subscribe for weekly updates from our blog. Promise you will not get emails any more often.
Most Popular
Feb 17, 2021
---
Jan 13, 2021
---
Dec 9, 2020
---
Nov 18, 2020
---
Feb 4, 2020
---
New Posts
Apr 6, 2023
---
Apr 4, 2023
---
Mar 16, 2023
---
Mar 14, 2023
---
Mar 10, 2023
---