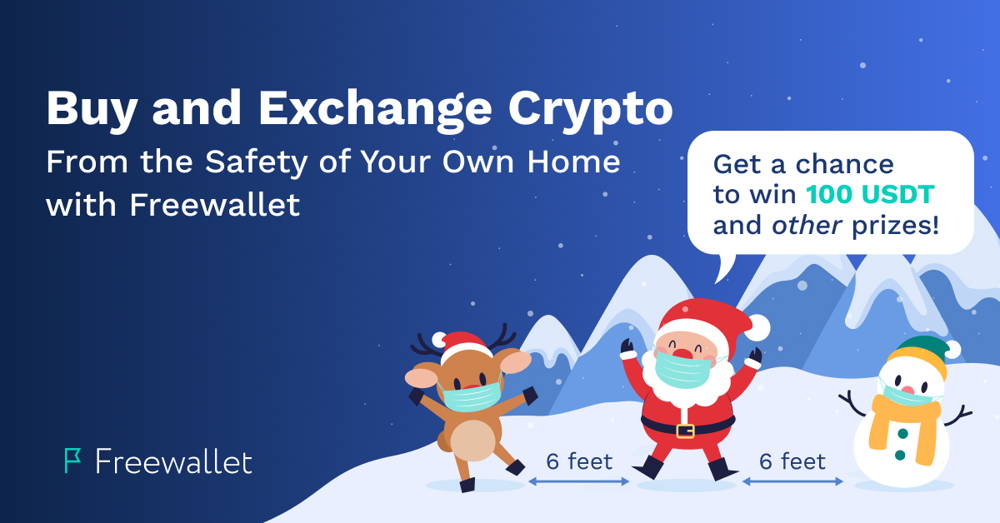 2020 was an unforgettable year, especially for crypto world. Having quadrupled in value during 2020, Bitcoin began 2021 strongly by hitting a new high of more than $35,000.
This incredible dynamic inspired us to extend our 2021 Freewallet Giveaway to January 24!

We will be giving away:
Gift cards in amounts of $5 - $100
Refund 0.5% of the exchange fee
Refund 1% of the crypto purchase fee
To participate in the Giveaway you should follow these rules:
1. Follow us on Twitter, Facebook, or Reddit;
2. Like and retweet our post, write the following text "I participate in #2021FreewalletGiveaway" in the description and tag 2 friends;
3. Exchange or buy coins and send us your transaction's hash or TX ID via DM;
The transaction's hash or TX ID will be accepted from the 23rd of December 12 a.m. to the 24th of January 12 a.m. (GMT +2);


There are no limits for the amount of TX IDs from followers;
A winner will be chosen randomly among those who sent us their TX ID during accepted time frames.
Offensive behavior, swearing, etc. will not be tolerated. Please, be good boys and girls.
All winners will be announced on Jan 25, 12 p.m. (GMT +2)