We are excited to introduce a set of new helpful options released this Spring by Freewallet. This release continues a series of updates from our team.
Please find out about the latest Freewallet news and learn how to benefit from our new giveaway offerings!



How to send money to Freewallet with Apple Pay
Amazing news for all iPhone users: a famous global payment service is now available in Freewallet! In partnership with payment processing companies, MoonPay and Simplex, Freewallet has rolled out the Apple Pay feature! Starting now, you can buy more than 40 unique cryptocurrencies with Apple Pay.

How to use the Apple Pay button in our app? When you buy cryptocurrencies and reach the check out, choose Apple Pay. You won't need to fill in user payment details to continue. All set!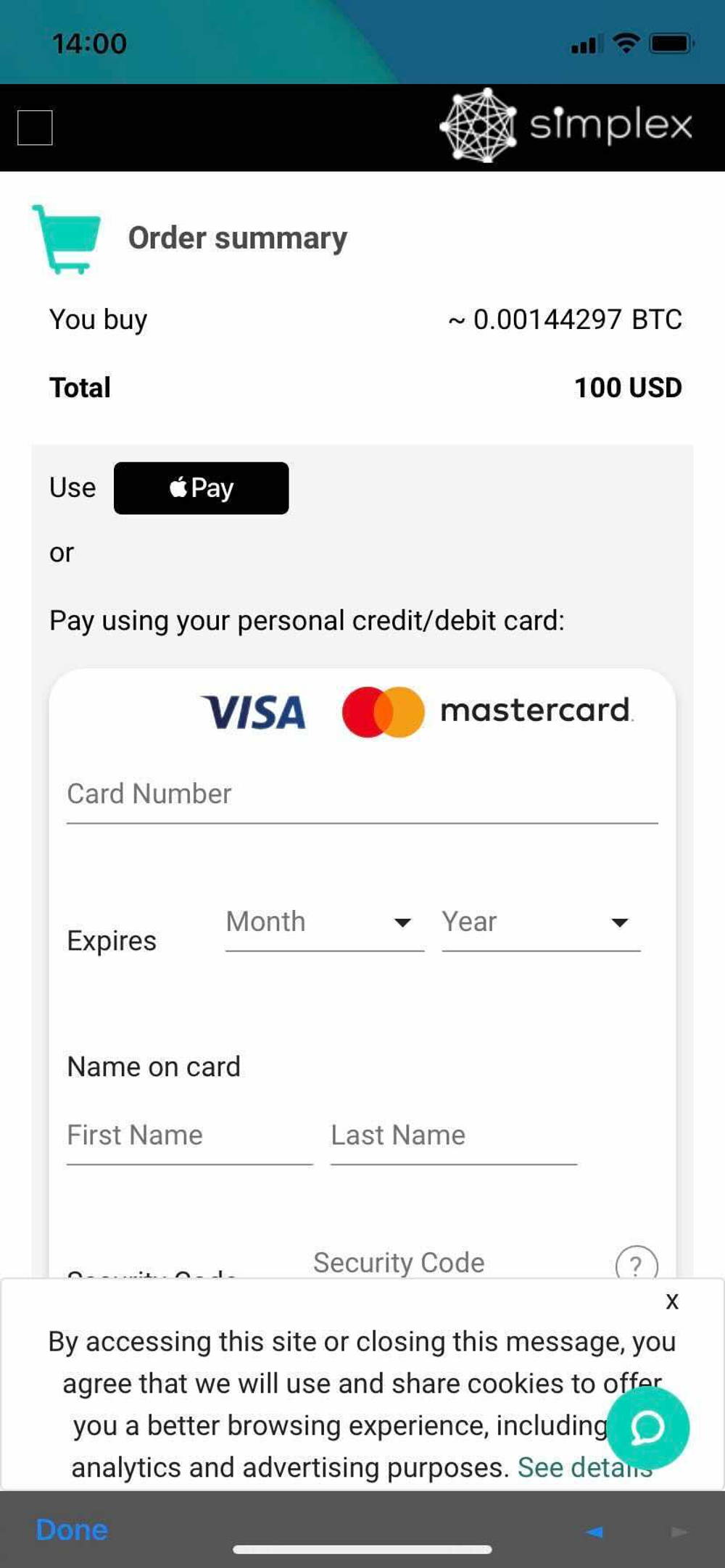 Along with Apple Pay, fiat-based bank cards remain a universal payment option for all Freewallet users.

More coins to buy with Simplex provider
In addition to 40+ coins and tokens available for purchase in our wallet, you can now buy Ardor (ARDR), Ignis (IGNIS), and NXT crypto. This became possible thanks to one of our partners, Simplex company. If you'd like to buy ARDR, IGNIS, or NXT, please make sure to pick up Simplex in the 'Purchase' section of our wallet.
Ardor (ARDR), Ignis (IGNIS), and NXT are the developments of a Swiss company Jelurida specializing in creating blockchain technologies for businesses. Freewallet has single-currency mobile applications for all three crypto coins. Besides, these coins can be found in the Multi-coin wallet.

Follow our updates to find your favorite coins on the buy list of our app!

You can check out a full list of supported coins and countries from Freewallet's payment providers, MoonPay and Simplex.

Freewallet is known for the wide range of coins and tokens you can buy in a few clicks. We are constantly adding new assets to this list! There are more than 20 single-currency Freewallet apps each dedicated to a popular currency: Bitcoin (BTC), BitcoinCash (BCH), Dogecoin (DOGE), Ethereum (ETH), Stellar (XLM), etc. Mobile applications are designed for both Android and iOS platforms. Our universal solution, Crypto Wallet (for Android, iOS, and the web), remains to be a favorite choice for newly joined users and professionals alike. Since then, more than 4 mln users have chosen the Freewallet platform as the best place for exchanging, sending, and receiving cryptocurrency transactions.

BTCV crypto coin in Freewallet and a coming Giveaway
One of our goals has always been to improve the choice of coins and tokens for our customers. At present, more than 50 coins and over 500 Ethereum tokens can be transacted in our apps. This week, Bitcoin Vault (BTCV) has joined this list. With the recent release, you can send, receive, store and exchange this coin.

The development team behind this blockchain aimed to give users more control over the transfer of funds between wallets. The idea was to enhance the user's control over assets without damaging the flexibility offered by Bitcoin. Design of the BTCV blockchain addresses concerns related to lost, misplaced, or stolen funds. According to a popular study, 20% of all BTC is lost and beyond recovery. Therefore, developers came up with the idea of reversible transactions, whereas blockchain remains immutable.

Bitcoin Vault is a hard fork of Bitcoin Royale. BTCV is also a safe and convenient ecosystem, providing a whole set of secure options. It has three powerful elements, including the 3 Keys Generator for producing unique private keys. The keys can only be accessed from the user's device. 3 Keys Generator helps restore wallets and confirm transactions.

By the way, a special Twitter Giveaway for BTCV holders with real prizes is coming soon. Stay tuned!

Attention: before you decide to join any campaign on the web, make sure it is authentic and was officially released by the company. You can find more information about signs of scam giveaways in this article.

New Gift Cards and April Giveaway!
Freewallet strives to be a one-stop platform for its crypto users, helping them to generate extra value from their crypto reserves. Here you can buy an astonishing variety of gift cards with all crypto coins available in the app.

Only figures: the total number of gift cards in Freewallet has reached 1000+. Recently, we've added even more countries and brands for you to choose from!

Last week, we brought 100 new brands from Canada, Australia, Poland, and Switzerland. Below you will find some examples of the new stores.

Australia: Kmart, Priceline Pharmacy, hotels.com, Target

Canada: Columbia Sportswear, Esso, Home depot

Poland: Spotify, Decathlon, Meblujesz

Switzerland: Inter sport, Mango, Flight card

An impressive choice of gift cards in Freewallet allows you to buy your loved ones pleasant gifts of many sorts and categories: beauty and electronics, household goods, food, entertainment, travel, toys, games, etc. The value of cards varies within the range from $1 to $1000.

Feel free to filter all cards out based on popularity, category, or country of residence. With our app, you can enjoy purchases from such global brands as Amazon, eBay, iTunes, Google Play, Apple, and many more. As of now, residents of 39 countries can enjoy this service. More countries and stores are on the way, don't miss out!

You can find detailed instructions on how to buy a gift card from Freewallet here.

Giveaway Campaign
We have more good news for the fans of gift cards! You are invited to take part in the April Giveaway Campaign. Terms are straightforward: buy cards for a total value of $100 and send a request to our customer team with the title "April Giveaway." You can buy several cards. Starting April 16, we'll choose 5 winners with the help of a randomizer wheel. Each winner will be rewarded with a gift card of 100 USDT nominals.

Attention: before you decide to join any campaign on the web, make sure it is authentic and was officially released by the company. You can find more information about signs of scam giveaways in this article.