Refill your prepaid mobile phone with Bitcoin. Right from your wallet.
Now Freewallet supports money transfers to SIM cards with over 400 operators in 100 countries. The feature is currently only available in the web version, but will soon be added to all Freewallet platforms.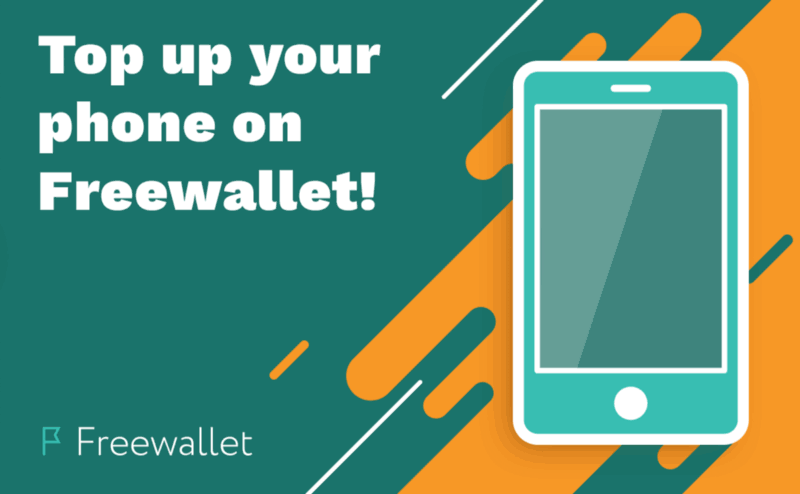 How do you top up your mobile phone with Bitcoin?
The Top up Phone option is currently available in Freewallet's web version. Log into your wallet and proceed to this section to start.
The process is organized in 2 simple steps. First, enter your phone number and select your operator.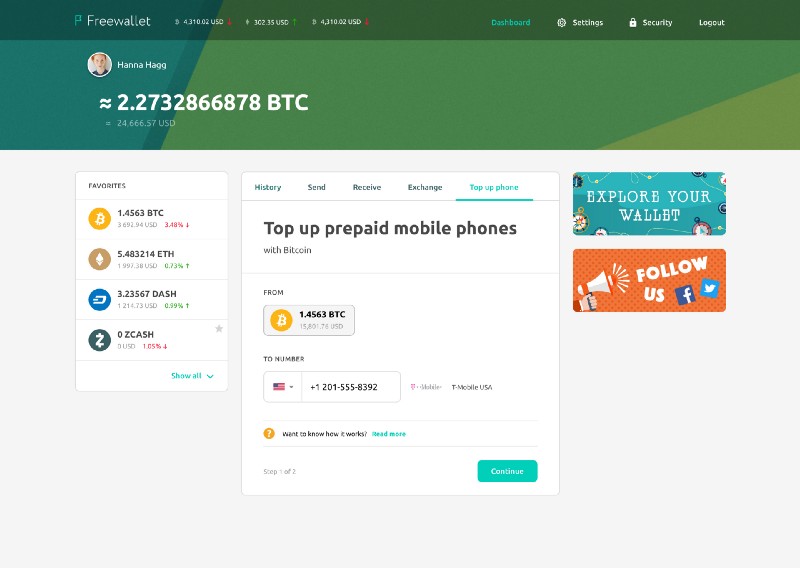 Then, choose the amount with which to top up your mobile phone (from $10 to $100 equivalent), click to confirm your top-up and expect the funds to reach your balance almost instantly!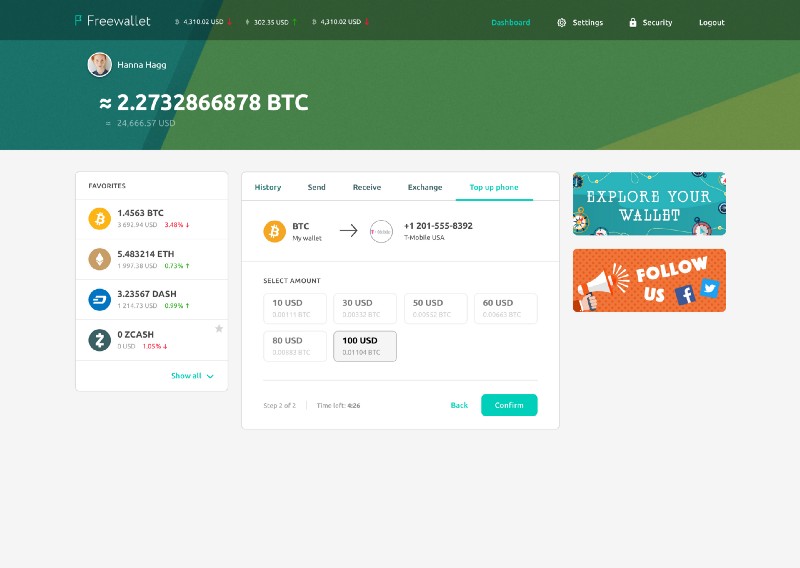 If you have the email confirmation feature enabled for your transactions, don't forget to check your Inbox and use the link to get your payment through. You have 5 minutes to confirm your top-up: if you don't make it on time, no payment will be made, and you'll have to start the process over.
Your top-up should be available within minutes after you've confirmed it. However, much depends on your local mobile phone operator: in some countries there might be delays of up to 24 hours. Such delays have been reported in Bangladesh, Argentina, Turkey, Indonesia and Algeria.
Need Help?
Top up Phone is still an option in progress, which is why we test launched it in Freewallet's web version. Don't hesitate to contact our support team with any questions or issues!
Always make sure to double-check your top-up credentials though: if the payment was completed but went to a wrong mobile number, we won't be able to reverse it!
Please make sure your phone is a prepaid one. We do not support post-paid numbers.
This feature is powered by Bitrefill.