Blockchain gaming has a lot of advantages. For users, it is an opportunity to easily exchange in-game assets without intermediaries. Developers can use the blockchain to receive additional income from the sale of game items and tokens, as well as attract new users. Therefore, more and more blockchain games are appearing on the market. And in 2020, the industry will see a number of projects that may help bring it to a new level.
Hashrush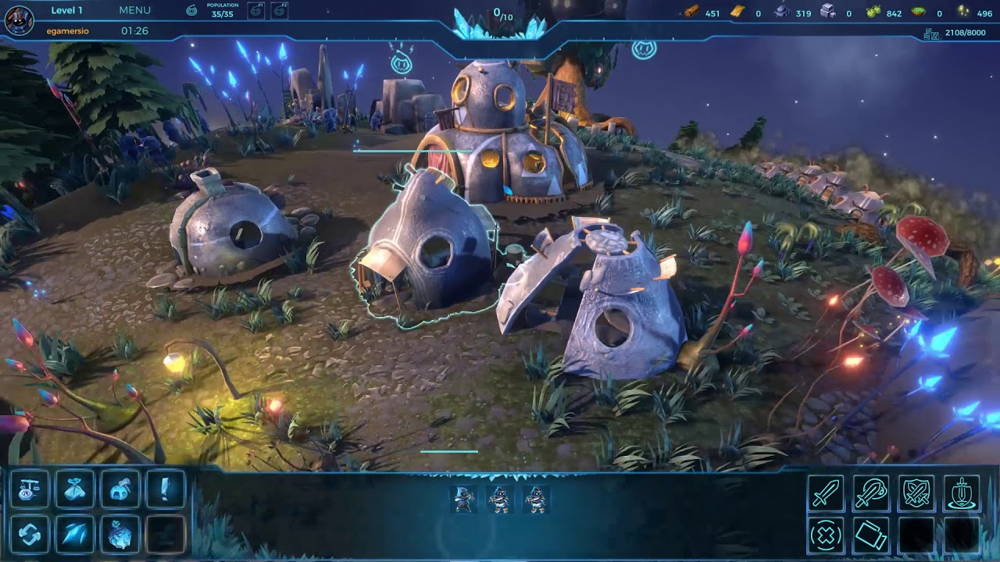 Genre: Real Time Strategy
Developer / Publisher: VZ Games
Platforms: Android, iOS, Browsers
Hash Rush is a real-time strategy game (RTS) combined with a mining pool by the Latvian studio VZ Games. The main aim is to develop your colony and explore the nearby areas.
At the beginning of the game you will be asked to choose one of the three factions, each of which has its own unique characteristics. After choosing a faction, you automatically get one of the three planets in the solar system, where you can begin the construction of a mining colony.
The main currency of the game is Rush token, which you mine and then can trade on the market or with other players, or use to buy premium features, stake and pay for mining commissions.
The combination of RTS and the mining pool plus the detailed 3D graphics and exceptional visual design has made the project popular among cryptocurrency gamers.
SkyWeaver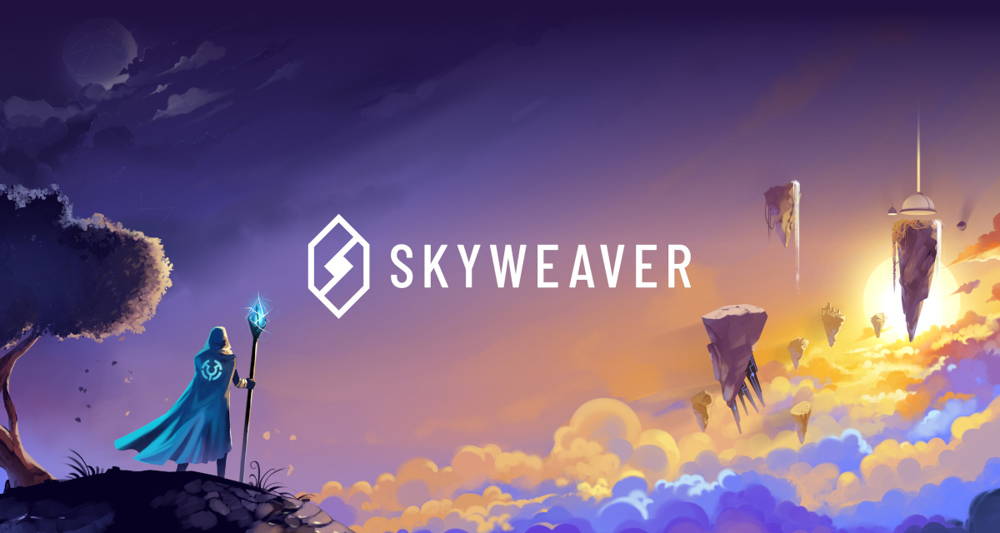 Genre: F2P Card Game
Developer / Publisher: Horizon Blockchain Games Inc
Platforms: Android, Windows, iOS, Linux, macOS
SkyWeaver is a card game based on the Ethereum blockchain. Users collect sets of unique cards and fight with other players. Some of the cards are available for free, other cards can be bought or received via exchange with the developers or other players, and they can also be gifted to friends or destroyed so that they are never passed on to anyone. The project is based on the prototype of the popular online card game Hearthstone from Blizzard Entertainment, which is played by more than 100 million people. Currently, the game is in its beta stage, so you need to apply to get on the white-list to have an opportunity to check out the game now.
The Sandbox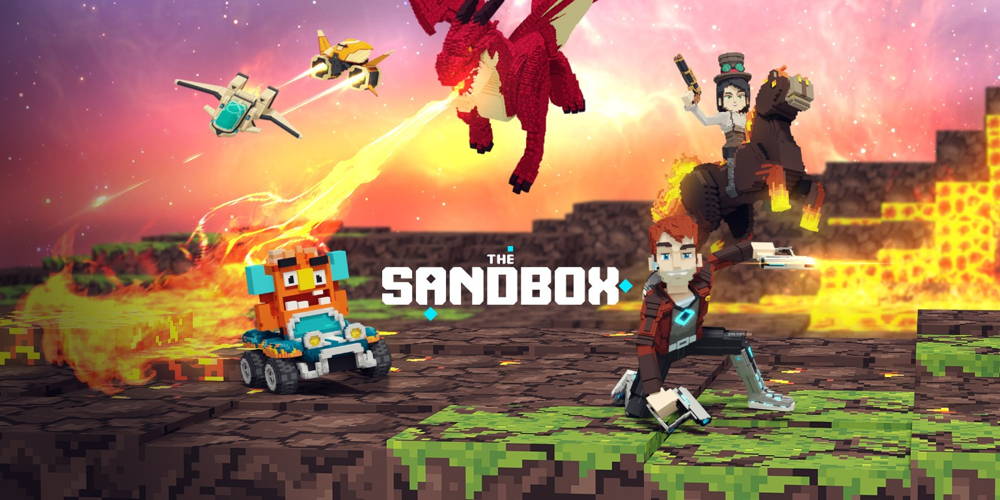 Genre: Single Player Sandbox Game
Developer / Publisher: Animoca Brands / Pixowl
Platforms: Android, iOS, Browsers
The Sandbox is the blockchain version of a popular mobile game, which appeared back in 2012 and had more than 1 million active users. The project allows players to create their own universe, using various elements and resources. In the new version of the game, NFS tokens have become the main currency. Gamers can buy or sell various in-game assets for these tokens at the marketplace.
My Crypto Heroes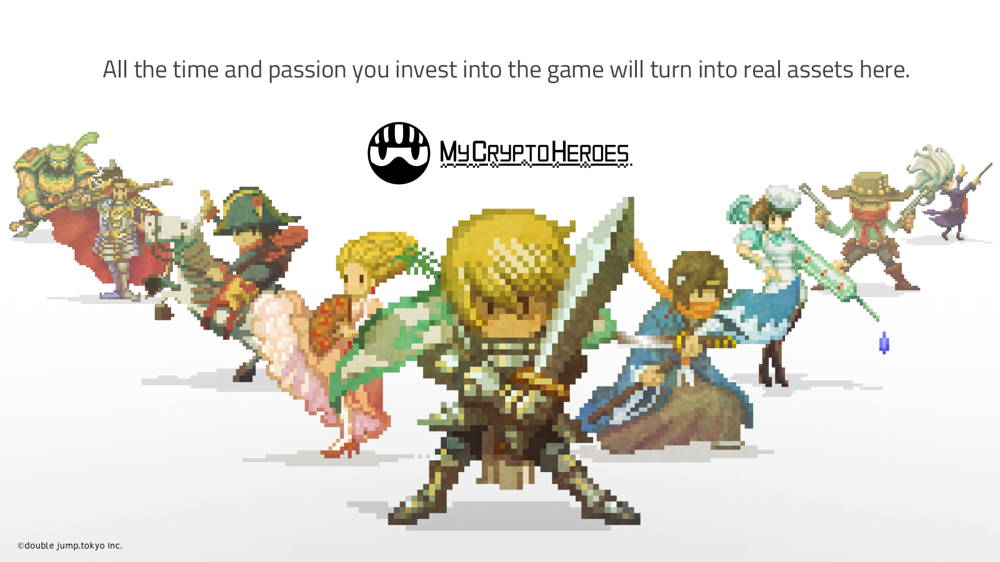 Genre: RPG
Developer / Publisher: Double jump.tokyo
Platforms: Android, iOS, Browsers
My Crypto Heroes is the most popular Ethereum platform game from Japanese developers. A player's task is to create the most powerful character he can in order to be successful on the battlefield.
Additionally to collecting rare equipment and upgrading their heroes, players can trade heroes and other in-game assets with other gamers on the market
Crypto Fights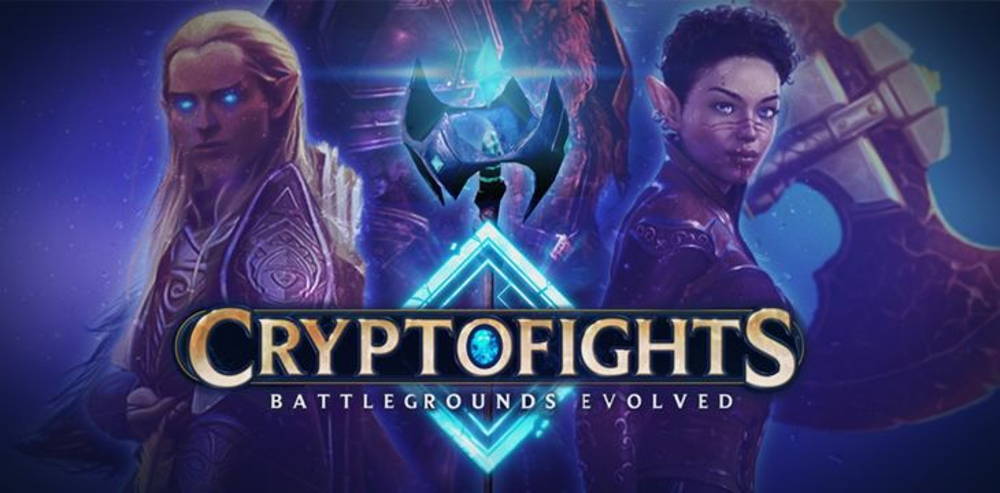 Genre: Online Turn Based Fighting
Developer / Publisher: Kronoverse Inc.
Platforms: iOS, Windows, Mac
Launch: 2021
Crypto Fights is a turn based 3D fighting game inspired by Dungeons & Dragons (D&D). Players create heroes, give them various skills and equip them with weapons. Users receive cryptocurrency from developers.
The game is using Bitcoin SV as its ingame currency which players use to enter the battles and trade their equipment on the market.
The official launch is planned for 2021 but today you can test out the beta version of the game.
Neon District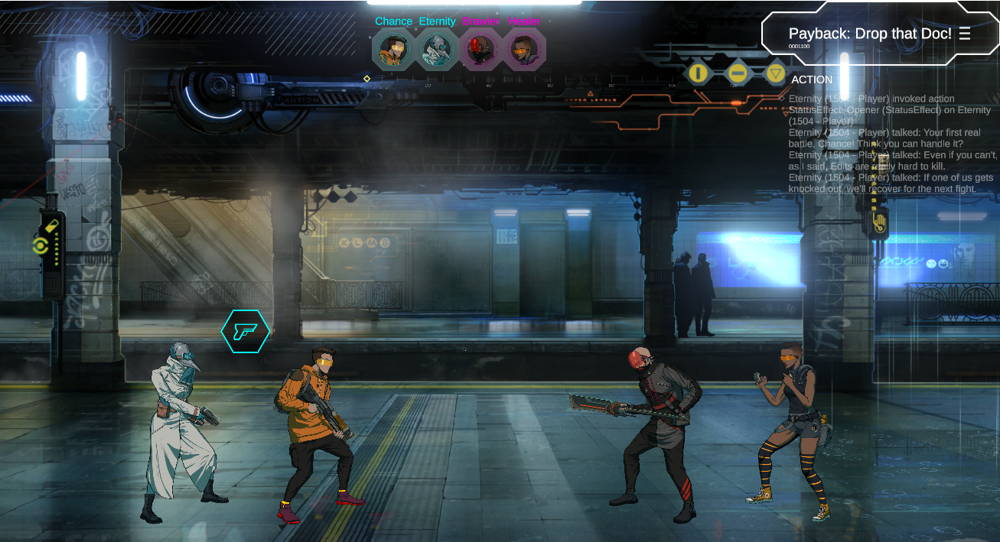 Genre: Cyberpunk RPG
Developer / Publisher: Blockade Games
Platforms: Windows, Mac, Linux
Neon District is an RPG game that will be available on Steam in 2020. Its concept is that participants become residents of the city of Unity and rebel against an autocratic government. Players can level up their game characters, fight and develop strategies. Game items in the form of equipment will be available for sale or exchange on the Ethereum network.
The developers created a detailed dystopian world with syndicates, crime gangs, high technologies and thrilling stories. The creators went to great lengths in realizing the art-design which you'll definitely appreciate. The first season of the game will be publicly available soon..
Spells of Genesis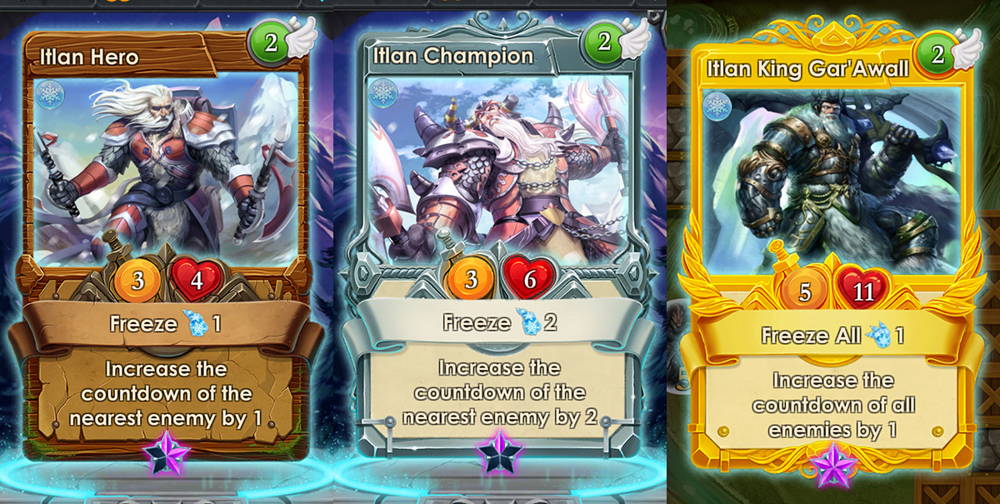 Genre: Trading Card Game
Developer / Publisher: EverdreamSoft – European Games Group AG
Platforms: Android, Windows, Mac, Linux
This is one of the very first large projects associated with Bitcoin and Blockchain. Spells of Genesis is a fantasy game in which elements of card games and turn-based strategies are combined with an exciting arcade gameplay and a unique combat system.
The game takes place in the Moonga fantasy setting, where you can build buildings, fight other players, collect cards and, of course, earn Bitcoins. Bitcoin is used here as the internal currency. These are also counterparty-based tokens that are stored in the Bitcoin database. They can be used in the game for various purchases, but cannot be sold on exchanges. Recently, Spells of Genesis also became available for browsers.
Crypto Planet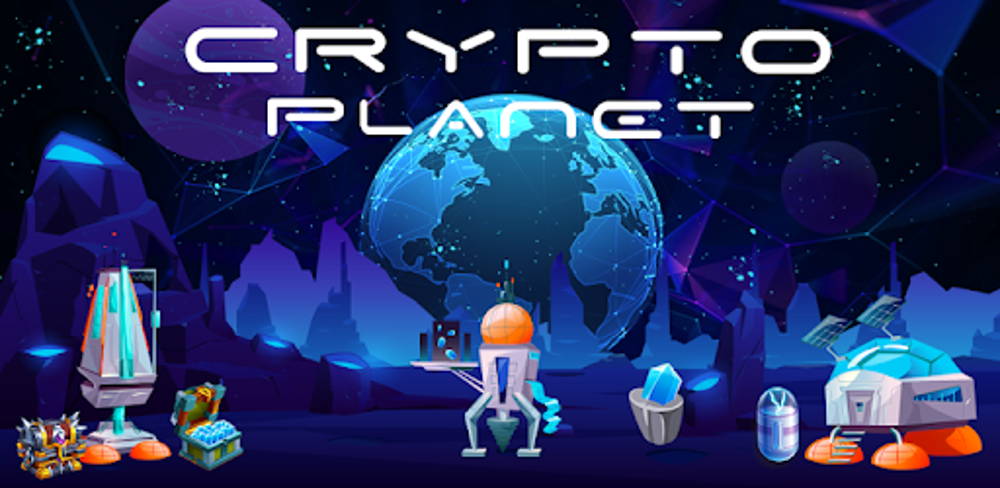 Genre: Casual Arcade Game
Developer / Publisher: Phoneum
Platforms: Android
Crypto Planet is a mobile cryptocurrency game for Android devices. Your task is to visit planets and extract crystals with a special digging machine. You activate the digger and after 8 hours you can claim the resources. You can speed up the "mining" or get extra Crystals for progressive quests each month.
For these Crystals you can buy chests which contain real cryptocurrency tokens and coins including BTC, ETH, LTC, etc. You can withdraw these coins to any external wallet.
Brave Frontier Heroes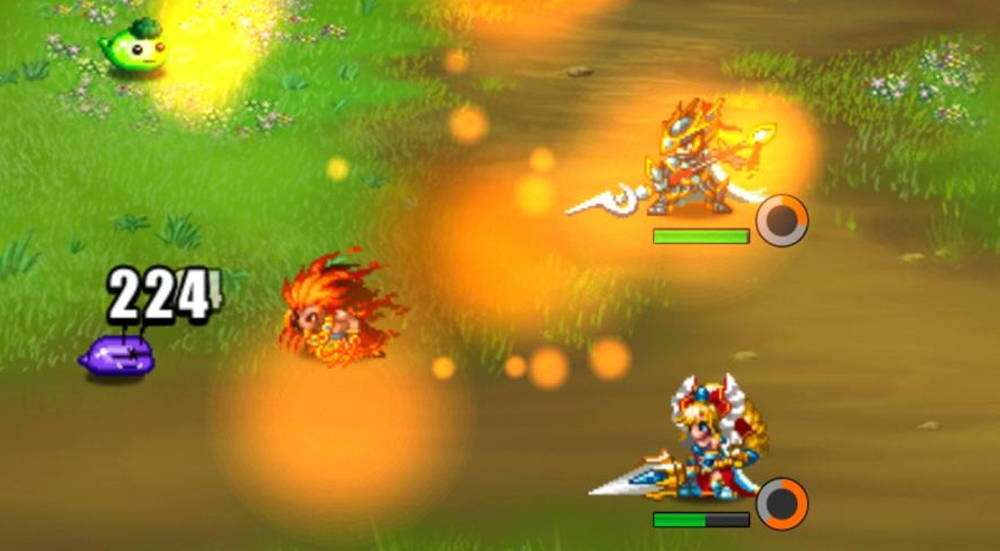 Genre: Battle RPG
Developer / Publisher: tokenPocket inc
Platforms: Android, Browsers
As the developers say, Brave Frontier Heroes is a crossover of two popular games: Brave Frontier and My Crypto Heroes. It uses the mechanics of the first and the game economy of the second.
At its core, Brave Frontier Heroes is a 5 vs 5 battle RPG where you fight against other players, and upgrade and equip your characters. Both the characters and the loot which you can obtain by doing quests can be sold and traded with other players for other in-game assets or Ethereum.
If you want to succeed and be one of the best you need to hunt for unique equipment. The strongest spheres and units are rare but can turn the tide of the battle significantly.
Its mechanics and pixel art animation combined with the blockchain economy makes it one of the best RPGs for casual gamers
0XUniverse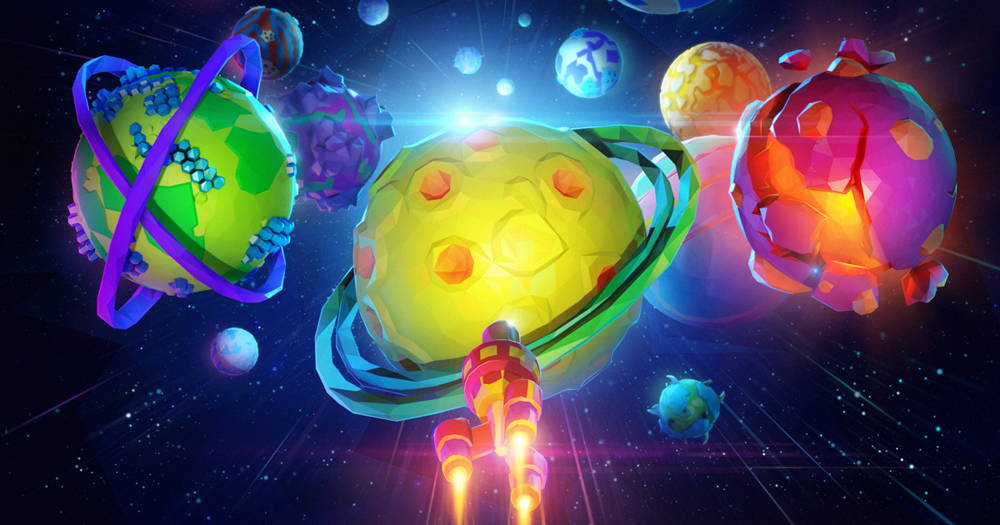 Genre: Casual Arcade
Developer / Publisher: 0xGames
Platforms: Android, iOS, Browsers
0XUniverse is a multiplayer game built on the Ethereum blockchain about exploring outer space. Your aim is to find and colonize as many planets as possible.
There are four types of planets that differ in value: ordinary, rare, epic and legendary. To colonise these planets you need spaceships which can be built with the resources found in the game. The game has an Auction function, where players can trade their planets for Ethereum.
---
---
Related
Stay tuned
By signing up for this email, you agree to our Terms of use and Privacy policy. We will send you promotional emails occasionally, but not often. We hate that, too.
Subscribe for weekly updates from our blog. Promise you will not get emails any more often.
Most Popular
Feb 17, 2021
---
Jan 13, 2021
---
Dec 9, 2020
---
Nov 18, 2020
---
Feb 4, 2020
---
New Posts
Sep 22, 2023
---
Aug 14, 2023
---
Aug 10, 2023
---
Jul 17, 2023
---
Jul 17, 2023
---
Stay tuned
By signing up for this email, you agree to our Terms of use and Privacy policy. We will send you promotional emails occasionally, but not often. We hate that, too.
Subscribe for weekly updates from our blog. Promise you will not get emails any more often.
Most Popular
Feb 17, 2021
---
Jan 13, 2021
---
Dec 9, 2020
---
Nov 18, 2020
---
Feb 4, 2020
---
New Posts
Sep 22, 2023
---
Aug 14, 2023
---
Aug 10, 2023
---
Jul 17, 2023
---
Jul 17, 2023
---