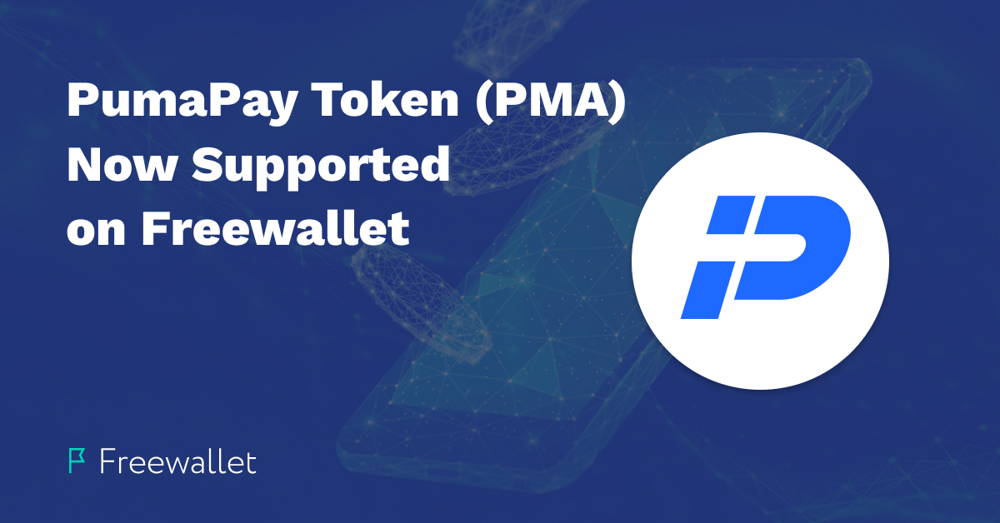 PumaPay (PMA), a token that brings blockchain and crypto solutions to e-commerce, has joined Freewallet's stable of supported cryptocurrencies.
Freewallet has again expanded its list of supported cryptocurrencies, this time adding PumaPay (PMA), a token that offers a revolutionary billing framework for merchants and consumers. The token was developed in conjunction with PumaPay's Pull Payment protocol which was aimed at incorporating cryptocurrency more comprehensively into everyday transactions.
Starting now, Freewallet users can buy, trade, store, and sell PMA tokens on the app, and PMA tokens will enjoy all Freewallet privileges reserved for coins supported by the platform.
Alvin Hagg, co-founder of Freewallet commented:
"As a company whose philosophy is built around shaking things up and opening new paths to resolve old problems, we are proud to now be able to offer our users PumaPay tokens. By taking significant steps to implement cryptocurrency on a wide scale into roles that have been held exclusively by fiat, PumaPay has shown that they are capable of contributing in a meaningful way to the decentralized vision we have of the future."
About Freewallet
Freewallet is a digital currency wallet with built-in exchange for the web, iOS and Android devices. It features more than 25 cryptocurrencies including Bitcoin, Ethereum, Litecoin, Dogecoin, Monero, and Bytecoin. With over 3 million users worldwide, Freewallet is the third most popular cryptocurrency wallet for Android.
About PumaPay
PumaPay is fintech company set on utilizing the power of the blockchain to change the way people make transactions. With the PMA token PumaPay has a framework in place wherein customers and merchants can use cryptocurrency with the same reliability and convenience usually reserved for credit cards.