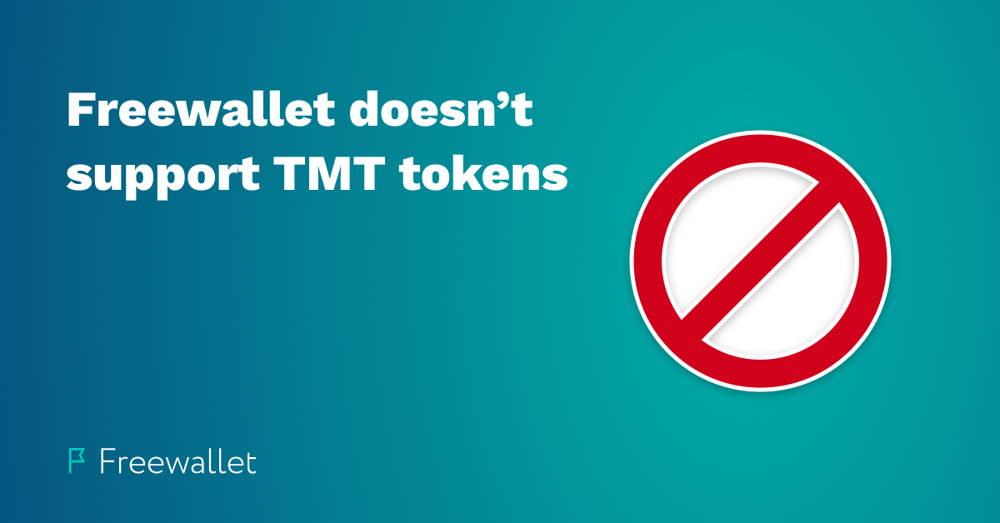 We are receiving an increasing number of requests related to TMT tokens that are awarded in the gaming platform. Let us remind you that we do not support these particular tokens. Please be careful and check the list of supported tokens prior to sending your transaction.

Usually, the transaction with TMT tokens are never reflected in the blockchain explorer. It means that you have not actually received this transaction. If you transferred these tokens to your Freewallet address, we won't be able to reflect it on your balance.

We recommend you to get in touch with the support team of this gaming platform in order to find out the actual status of your transaction. Please be careful when planning a financial transaction with tokens!