Additional security measures are annoying, so we've heard, but disregarding them is a very big mistake. We take security very seriously and constantly implement new features to protect our user's funds.
One such feature is the active sessions control.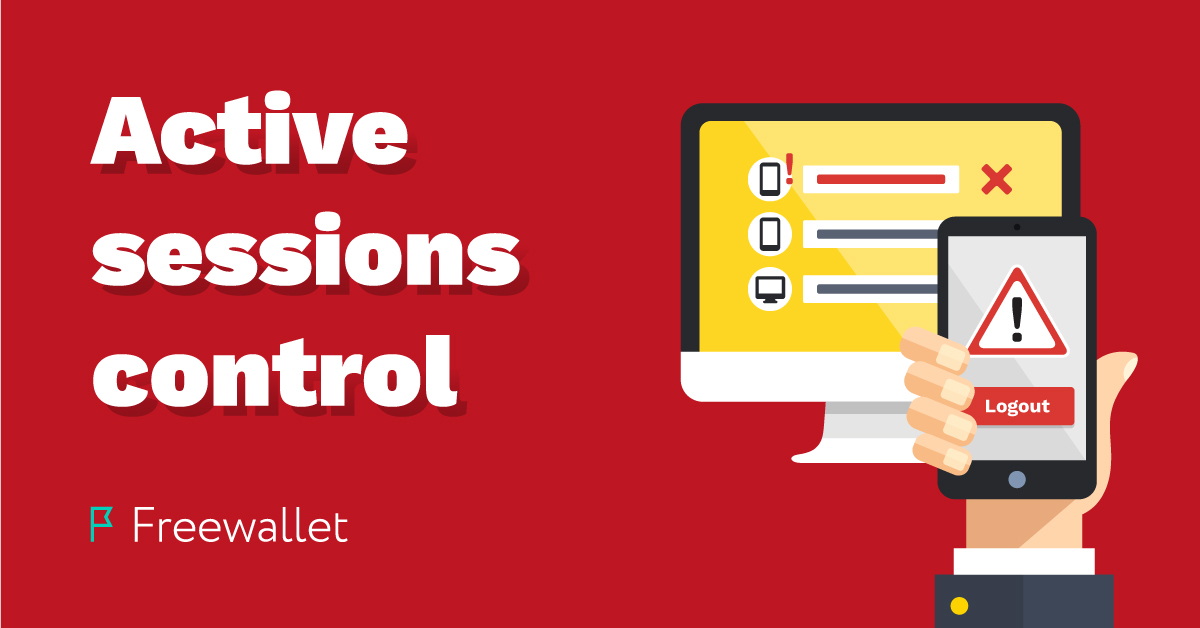 If you don't enable 2FA, you increase the risk of unauthorized login to your Freewallet account. Even if this has already happened, you still have the chance to prevent the loss of your funds if you control the Active sessions in your web client.
When you login to the web version of your Crypto Wallet, under the.
Security
tab, you can find the
Active sessions
menu.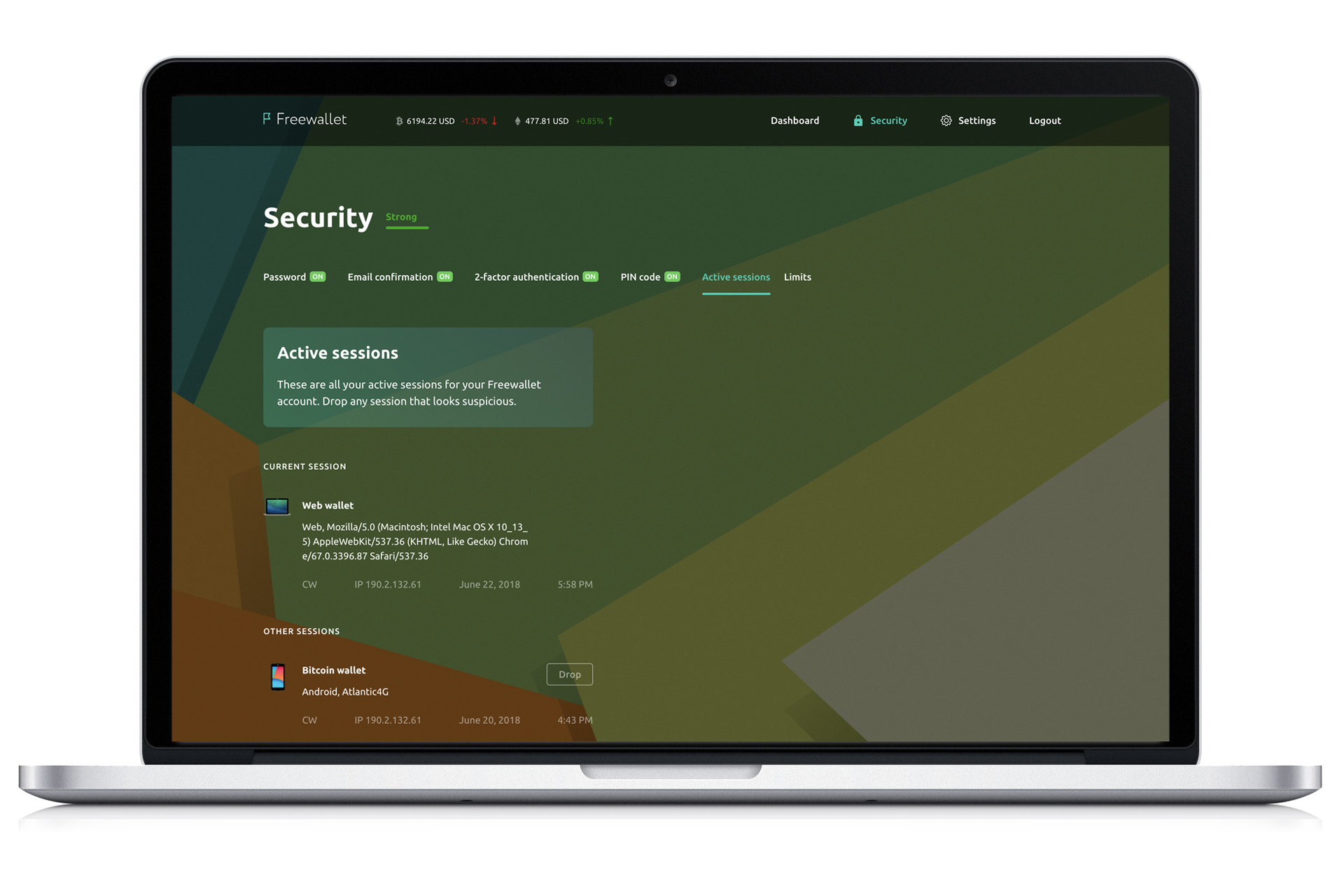 Here you can see all currently active sessions; that is, all the active logins to your Freewallet account.
Each instance contains the following information:
the type of the client (web, iOS, Android),
the browser version for web sessions,
the type of the mobile device for mobile clients,
the country code,
the IP address,
the date and the time of the connection.
Drop all the sessions whose details you don't recognize or find suspicious.
After you do that, we recommend that you change your Freewallet password immediately and enable additional protection measures, such as 2FA, transaction confirmation by email and limit the daily withdrawals from your account.